To what lengths do you go to introduce the return of one of your biggest franchises? If it's for God of War, you bust out a full orchestra. Sony's E3 2016 press conference began with a spectacle—but impressive showpieces aside, did the company meet its E3 2016 promises? Let's find out.

Sony's press conference was held on June 13, 2016 at the Shrine Auditorium. Sony Interactive Entertainment America President Shawn Layden said he hoped that the 60-minute presentation would reveal a lineup of games that would "dazzle" and show how "transformative" the company's offerings were.
Sony certainly dazzled, although it also shied away from detailing many explicit release dates or even windows for most of the games it showed. For games that received promised release dates, Sony delivered on most, but it was not a perfect record. And a great deal of the games revealed at the conference haven't had so much as an update in the year since. It all began with a peek at the new God of War—a game that was confirmed at the conference after previously leaking ahead of its E3 unveiling.
The promise: A kid with Kratos for a father has it rough. Gameplay footage and cinematics were shown for the next entry in the God of War series—backed by a live orchestra led by the game's composer Bear McCreary as they provided the soundtrack to the demonstration. Kratos and his child trekked through a snowy forest and ruins to hunt for food, hacking and punching mystical opponents that concluded with a giant troll. In his closing remarks, Kratos commented on new beginnings.

G/O Media may get a commission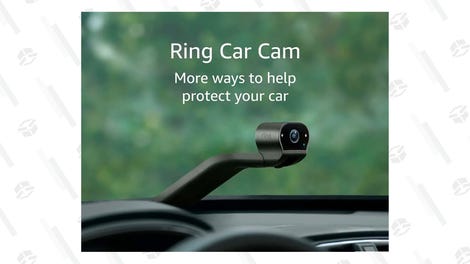 Did they deliver? Not yet, although God of War had no release date and wasn't playable at the show. Since the announcement, there has not been much more information on Kratos' next, seemingly very different adventure. But following the reveal, there was lots of speculation on what the trailer could be hiding.
The promise: The second trailer presented showed a changed world in the aftermath of an apocalypse. Days Gone's main character detailed the normalcy of life before it happened, and his switch to becoming a bounty hunter and mercenary to survive in the new world.
Did they deliver? Not yet, and not surprising. Much like God of War, little else has been revealed about the title since E3.
The promise: The Last Guardian, a game that was announced all the way back at E3 2009, received a triumphant live orchestral performance to accompany its latest gameplay trailer. At the end, Sony made an announcement of solid release date of October 25, 2016.

Did they deliver? No. After nearly 10 years of waiting, players had to wait just a little bit more when the game was delayed a final time to December 6. It met its December release, meaning jokes about the game's constant delays could finally be put to rest.
The promise: A gameplay trailer for Guerrilla's Horizon Zero Dawn was shown next. After a brief introductory story, the female protagonist headed off to battle mechanical dinosaurs and enemies. The release date had previously been set for February 28, 2017, after its initial delay.

Did they deliver? Yes. In a year full of excellent videogames thus far, Horizon Zero Dawn stands tall among them. It released in February on the promised date, bringing with it an excellent story and gorgeous visuals attained through magical development tricks.
The promise: Following a game about robot dinosaurs came a trailer about a crime-solving android. Detroit: Become Human's featured character is an android named Connor who appeared here in the role of a negotiator. The game seemed to offer varying story decisions leading to multiple results to a hostage situation, with optimal decision making and investigation a focus of its gameplay.

Did they deliver? Another "not yet,"s and another title that's been quiet since its E3 2016 debut.
The promise: Told from a first person perspective, the next trailer featured a man walking through a dilapidated house infested with roaches, spoiled food on the table, and another person (?) walking aimlessly through the house as company. Resident Evil 7 had a scheduled release date of January 24, 2017. The game would not only be on the PS4 console but wholly playable through PlayStation VR as well.

Did they deliver? Yes on all counts. The game released on January 24 to Xbox, PlayStation 4, PSVR, and PC. The demo was scary. The game was scary on PS4 and in VR. The game's characters' teeth are sca..scarily perfect. Even when not personally playing it, it's scary.
The promise: Shawn Layden returned to discuss and announce a U.S. release date for PlayStation VR, which would launch on October 13, 2016 for $400. More than 50 VR games would be available from launch until the year's end, including new titles made for VR, and titles in big franchises.

Did they deliver? Yes. The $400 price tag was for the base head set, but an all-in-one $500 bundle was also made available for pre-order ahead of its successful launch on the promised October 13th date. The review was mixed. Lots of games are coming out for VR across the board which includes PSVR, but not all of them are gems.
The promise: Continuing with the VR portion of the show, Layden introduced a trailer in which Sony showed some PSVR titles. Titles included Farpoint, Star Wars Battlefront: X-Wing VR Mission, Batman Arkham VR (coming exclusively on PSVR in October 2016), Final Fantasy XV (9/30/2016) plus Final Fantasy VR Experience.

Did they deliver? Yes and no. Some of these titles came out at launch, including Batman Arkham VR. It was one of 12 launch VR games Kotaku had opinions on. Farpoint, which launched in May 2017, is a decent game. Final Fantasy XV's release date and trailer was shoved into the VR section of the presentation because of its Prompto VR experience but as we know, FFXV was delayed until November. As for the FFVR Experience? The demo for it at E3 was bad, and the FFVR Experience has yet to be released.
The promise: Call of Duty: Infinite Warfare's trailer arrived with a savage space battle to show off its gameplay. Gravity-defying grenades and more would make its way to PlayStation 4 on November 4, 2016.

Did they deliver? Yep. Infinite Warfare released on November 4 on PS4, Xbox One, and PC. The game drew ire from fans prior to release—something Activision addressed because of the turbulent backlash it received. But maybe things could have played out differently.

The promise: Another Call of Duty title is shown, but this time it's Modern Warfare Remastered, with a campaign and 10 multiplayer maps. A pre-purchased copy of Modern Warfare would net players a campaign that could be played for 30 days early on PS4 (with a caveat that the offer would only be available with select editions of Infinite Warfare).

Did they deliver? Sure. And it was indeed tied to the purchase of Infinite Warfare, with the campaign for the Modern Warfare remaster opening up on October 5th.
The promise: The next part looked pretty fun. Shawn Layden returned to the stage to a familiar tune with a popular erstwhile PlayStation mascot's shadow trailing him. In partnership with Activision, Sony promised to bring back Crash Bandicoot's first and second games, plus Warped, as fully remastered games for the PS4.

Did they deliver? Not yet. But soon. New details have emerged since Crash's antics on the E3 stage, and the remastered trilogy is slated for a June 30th release.
The promise: But that wasn't the only Bandicoot news. Crash would dance his way to Skylanders Imaginators in October, with the character appearing first on PS4. Imaginators also promised a new feature in which players could create their own characters.

Did they deliver? Yes! Skylanders Imaginators brought its toys to life on October 16th. Then they let players bring their weirdly created Skylanders to life too through its fun character customization. Crash is all up in Imaginators, too, as promised.
The promise: Lego makes everything cuter, and that showed in the next trailer for an upcoming Lego game treatment of Star Wars: The Force Awakens. PlayStation players would be the first ones able to download the demo, which would be made available immediately. The game's full release date was slated for two weeks later.

Did they deliver? Yep. PS4 owners got the demo on the 13th, a the day before becoming available on Xbox. On the 28th, it released to multiple Sony, Microsoft and Nintendo platforms. It could have used more of its movie origin, but at least the untold Star Wars stories were pretty great.
The promise: Hideo Kojima revealed that his new company was working on something new, and a trailer, "running in real time" unveiled the title, Death Stranding. It featured a disappearing baby, a bunch of dead, beached sea creatures, and a nude Norman Reedus.

Did they deliver? Not yet. It's another game with no release date. New information has since been revealed such as the game being open world, and having online elements. But oh boy. The jokes, theories, and serious weirdness that spawned from Internet minds and subsequent trailers of the game itself? So delicious. The strangeness was so strange that it even spilled over into another game.
The promise: Insomniac's next game was revealed to be Spider-Man for PlayStation 4. The web-slinging, smart-mouthed hero is shown swinging around NYC and busting up the bad guys.

Did they deliver? You know the answer: No, and we have heard nothing in the year since.
---
There were few shades of grey in Sony's big show: The games were either releasing imminently and had hard dates, or were far-future titles that had no release dates and, indeed, would barely even be heard from again in the 12 months following the presentation. Yesterday, we looked at Microsoft. Tomorrow we'll have our third and final feature, in which we tackle Nintendo's (extremely unorthodox) E3 2016 showing.