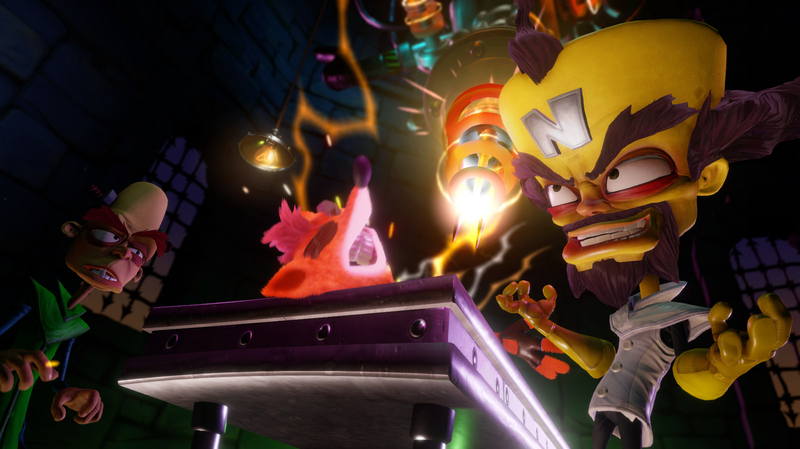 Everyone suspected that a Crash Bandicoot revival might be in the works, but when the N. Sane Trilogy was announced at this past E3, people weren't sure what to make of it.

Were the old games only getting remastered for the PS4 or was there something more to the trilogy? According to the latest info to come out about the game from today's PlayStation Experience Keynote and a follow-up post at the PlayStation Blog, the developer, Vicarious Visions, is calling it a "remaster plus."
Whatever that means in theory, in practice it looks somewhat similar to what Nintendo's Donkey Kong Country Returns tried to pull off, mixing the principles of a 2D platformer with the look and feel of a 3D environment that has depth and range.
According to Vicarious Visions, whose introduction to the series started with Crash Bandicoot: The Huge Adventure on the GBA, elevating N. Sane to a remaster plus required digging deep into what made the original games stick with people after all these years.