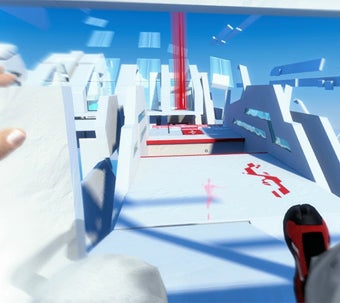 Faith takes to the skies today as DICE releases the slightly delayed Time Trial map pack for Mirror's Edge across three platforms, with a special free bonus map already available to PlayStation 3 owners.
The Time Trial map for Mirror's Edge is all about the race. There's no police, no guns, and no city to speak of. Instead, main character Faith takes to the skies in nine races across seven stylized maps set up in the clouds, providing a serene setting to focus on your racing skills, as well as an extremely nasty fall if you happen to slip.
The pack is available today for 800 Microsoft points on the Xbox 360, or $10 for PC and PlayStation 3 players. PS3 owners also receive an extra-added bonus map for free, just because you gave Sony a lot of money. The free map actually made the original January 29th release date for the pack, but it's always nice to have a reminder.