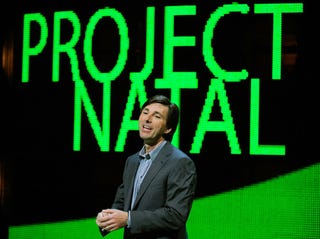 The man with one of the most impressive houses in the gaming industry now has a title to match, as Microsoft officially makes Don Mattrick the president of its Interactive Entertainment Business.
It's not really that big of a change, moving from senior vice president to president of Microsoft's Interactive Entertainment Business, at least not for Don Mattrick. Prior to today's promotion, Mattrick was already in charge of everything Xbox360, Xbox Live, Kinect, Zune, and Mediaroom related. Following the departure of Microsoft's president of Entertainment and Devices Robbie Bach earlier this year Mattrick also became responsible for PC and mobile interactive entertainment. Basically if is fun and Microsoft does it, Mattrick is your guy. Now he's just really your guy.
Don Mattrick is more than just an executive. He's the designer of the original Test Drive as well. Mattrick served as president of Electronic Arts Worldwide in 2005, joining Microsoft first as an external advisor and then as the senior vice president of the Interactive Entertainment Business in 2007.
In case you missed it, he lives here:

We'll keep you posted in case this new promotion leads to a bigger and better home.