I wanna know how long (and where) Crecente looked for the right "safe" pic to illustrate his porn/PS3 post. Yes, I know of "SFW Porn" but I don't think that fits. I'm also not linking it, because it's still NSFW.
Alright, enough of that. From PAX Flu to Courtney Love, this week was the Emerald City's time to hog the news cycle. We also had a ton of other original coverage, which you may peruse below.
Top Stories
Cobain Attorney Calls For Activision To Limit Musician's Use in GH5
Activision: Courtney Love Signed Cobain Contract for Guitar Hero 5
Washington Health Department Concerned But Not Tracking PAX Flu
Adult Films Push For Presence on Gaming Consoles
The Beatles: Rock Band Review: Blisters On My Fingers
How And Why Halo 3: ODST Was Made In 14 Months
PAX Organizers Report "Confirmed Swine Flu Case" From Show
G/O Media may get a commission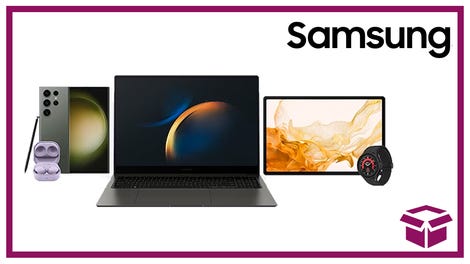 24 hour deals
Discover Samsung - Daily Deal
Previews, Reviews, Impressions and Hands-On
Contra ReBirth Micro-Review: The ReBirth Of Challenge
Movie Frankenreview: Gamer
DJ Hero In-House Impressions
The Misadventures Of P.B. Winterbottom Preview: Me, Myself And Pie
Halo 3: ODST Campaign Impressions: The Tension Bungie Built
Madden iPhone Impressions: Thank You For Slow-Mo
Professor Layton and the Diabolical Box Review: My Cup of Tea
Gamer Movie Review: More Second Life Than Counter-Strike
Nostalgia Preview: The Winds Of Staying The Same
Defense Grid Micro-Review: Mmmmm... Raspberries
The Beatles: Rock Band Frankenreview
Guitar Hero 5 Review: Do The Evolution
News
Tim Schafer Finally Gets His Date With Fallon
What PS3 And PSP Games Are Playable At Tokyo Game Show?
NPD Instant Analysis: Things You Should Note
The Secret World Revealed: Factions, Progression, And PVP
Taking Army of Two: The 40th Day To The Zoo
New GTA: Ballad Of Gay Tony Trailer Shows Modern Gay Life Can Be...Difficult
New, Free Content Coming to Batman Next Week
Can Blur Bring Split Screen Back?
Features
Kotaku's Fall Fashion Special
Columns
Well Played: The Problem with Reality
Stick Jockey: In the Preseason, 2K Sports Reports First
Notebook Dump: Halo Bible Height, Cave Story And Xbox Champagne
Stop Telling Me What To Do!
Final Fantasy XIII
The Sounds of The Final Fantasy XIII Premiere Party
Final Fantasy XIII Controls Detailed
The News And Impressions Of The Final Fantasy XIII Premiere Party
Tokyo Game Show Final Fantasy XIII Demo Impressions
You Can't Watch The New FFXIII Trailer Yet, Let Me Describe It
Yup, There Will Be A Final Fantasy XIII PS3 Bundle
Final Fantasy XIII Aiming For Western Release In Spring 2010
Final Fantasy XIII Release Date Confirmed
Final Fantasy Premiere Party Liveblog
Dreamcast
10 Years Of Dreamcast: What Might Have Been
Kotaku Goes to Microsoft
Kotaku Commenters Hang At Microsoft HQ
A Reward For Doing Good Xbox Work
Who Lurks In Microsoft's Xbox Hallways?