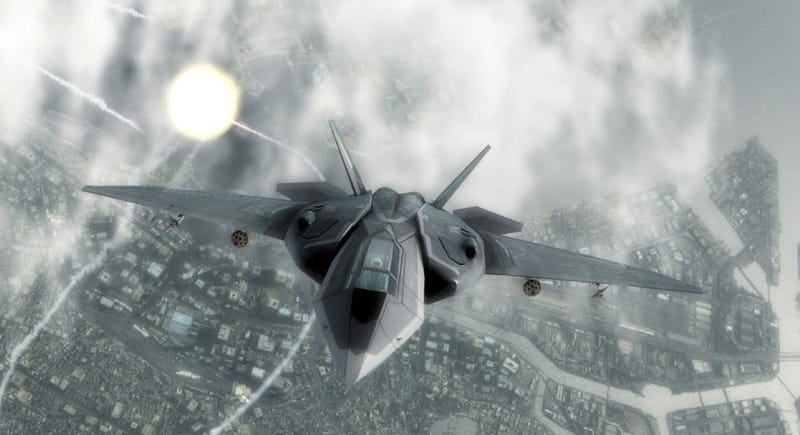 Ubisoft is adding to the H.A.W.X. fleet this week, bringing six new planes to the Xbox 360 and PlayStation 3 game that bears Tom Clancy's name via the downloadable European Assault Pack.
The new aircraft includes the Dassault Rafale, Saab-37 Viggen, Mirage 2000N, Mirage 4000, FB-22 prototype bomber and the experimental XA-20 Razorback from Tom Clancy's EndWar. Ubisoft also blew its DLC load a little early, showing off a hell of a lot more than it probably planned to.
In addition to releasing screen shots from the European Assault Pack, it also (we assume inadvertently) released screens from the "US Eagles" and "Russian Falcons" downloadable plane packs. Go ahead, look at all those screens. Even someone as ignorant to military aircraft as myself can tell there's more than just a half-dozen European fighters in here.