DayZ's standalone alpha was released last week and you know what that means: A shitload of overly trusting newspawns to grief. Pardon me for being cynical, but a proposed "cease fire" on Christmas Day absolutely reeks of a trap. A hilarious trap, if it is one.
The cease-fire proposal was posted four days ago on the DayZ subreddit. It sounds like a cool idea: "In all the major towns on the maps, let there be a truce between survivors and bandits alike, and for one day let us band together against the zombie horde."
Yeah, you get the fuck on out of here with that. This is DayZ, where the decision to trust someone (and often, to trust absolutely no one) is one of the best meta-games in video gaming. This is DayZ, where two dudes in a helicopter who swoop in and save you from a zombie will consign you to a video game fate far worse than being eaten alive—for real. So, pardon my skepticism that this isn't a ruse to get people to lay down their arms long enough to get shot in the back.
I'm not the only one. There are a bunch of sardonic comments from wary Redditors, too. (My favorite: "Football in No Man's Land Cherno anyone?" Reply: "Except Nazis had more honor than your local cherno bandit." Historically inaccurate, maybe, but the sentiment is understood.)
G/O Media may get a commission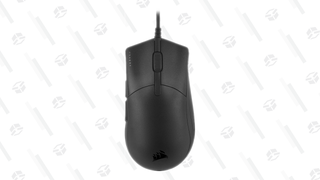 34% Off
Corsair Sabre Pro Champion Gaming Mouse
Click click
Weighs a mere 69g, has a flexible paracord cable to help avoid any excess resistance, uses Corsair Quickstrike buttons with a spring-loaded design for absurdly fast button presses, and uses Corsair Axon tech to process everything faster and transmit your movements and clicks to your PC far faster than some other options.
The permadeath and ultra-real survival demands of DayZ are what make this such a nice thought.
"I will sit in the church in Cherno and hand out supplies to all in need. May you be safe. I love all my fellow survivors."
But that's also what makes it a great opportunity grief the holy goddamn out of everyone.
"Hey dude! Merry christmas! Come here! I got a present!" pulls out axe " Here this is for you!" "Wow! That is really kind!" "Yeah! You will no longer have to care about zombies!" Beats poor survivor to death.
Whatever goes down, this bears watching.
To contact the author of this post, write to owen@kotaku.com or find him on Twitter @owengood.