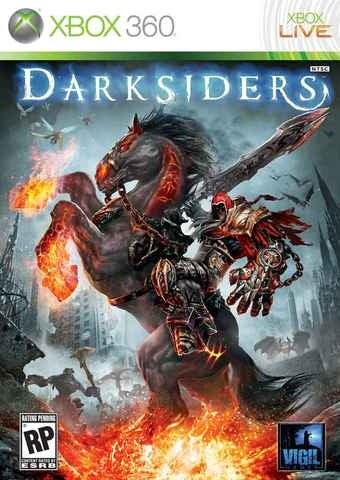 Apocalypse-packing action title Darksiders is hitting the Playstation 3 and Xbox 360 January 5, THQ announced today.
The game will be hitting Europe on Jan. 7 and Asia Pacific on Jan. 8.
THQ also announced that relaunch of their official Darksiders website. Darksiders will have gamers exploring an Earth 100 years after the biblical Apocalypse as War, one of the riders of the Apocalpyse. The game feature the art style of comic book artist Joe Madureira.