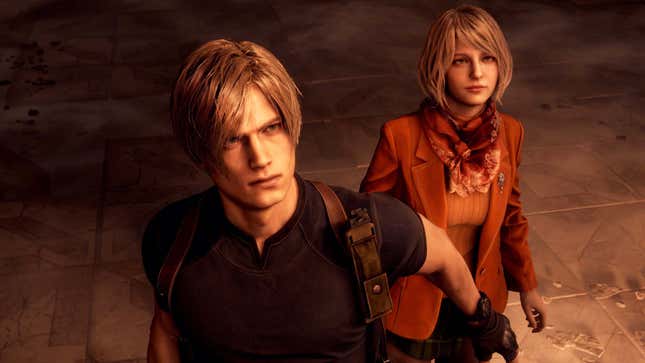 Today during Capcom's latest online spotlight event, the publisher officially announced and released a demo for the upcoming Resident Evil 4 remake.
Hopefully Street Fighter 6's New Open-World Won't Mean Capcom Skimps On The Fighting
This demo isn't super shocking news, as earlier today fans had spotted and reported seeing ads on Twitch for a then-unannounced RE4 remake demo, seemingly spoiling the surprise Capcom had planned for today's event. And Capcom also told us back in February that it had plans to release a demo, but didn't share any other details at the time.
The new demo, out today, takes place at the beginning of the game in the iconic village ambush section. The demo is called the Chainsaw Demo and is out now on PS5, PS4, Xbox Series X/S, and PC. And no, that's not a typo. Capcom is skipping Xbox One for this remake.
Capcom confirmed that, unlike some past Resident Evil demos, this new Chainsaw Demo has no time limit and can be played as much as you want. I expect I'll be playing it a lot as I prepare to buy Resident Evil 4 all over again. Again. (Again.) 
The long-rumored RE4 remake is out soon
Rumored for years, the Resident Evil 4 remake was officially announced by Capcom in 2022. This upcoming remake will update the game's controls and combat, while mostly preserving the basic story and characters. As in the original, Leon S. Kennedy travels to a rural part of Western Europe to save the president's daughter. In the process, he of course gets caught up in a whole lotta campy, horrific action.
One change we recently learned about is how Capcom is tweaking the knife in the game. Capcom didn't want the knife to just be the weapon of last resort it was designed to be in the original and added more functionality to it, letting players parry attacks.
Resident Evil 4's remake is out on March 24 on Xbox Series X/S, PS5, PS4, and PC. The demo is out now on those same platforms.