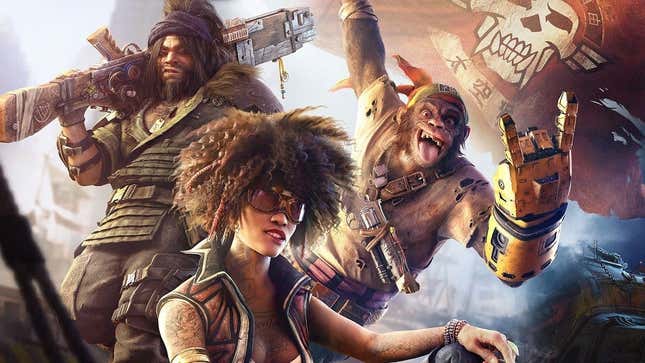 Last year, Ubisoft's ambitious sci-fi multiplayer adventure, Beyond Good and Evil 2, surpassed Duke Nukem Forever's dubious record for having the longest development time of any video game. Last week, staff at Ubisoft Montpellier were informed their managing director was no longer with the company, Kotaku has learned. It comes as the studio faces a labor investigation by local government authorities over an unprecedented number of developers experiencing burnout and going on sick leave.
The Witcher 3 Meets Tense Roguelike PvE Card-Battling In Rogue Mage
Ubisoft Montpellier has been working on BG&E2 in some shape or form for over a decade now. The follow-up to the original 2003 cult hit starring photojournalist Jade has turned into one of the most notoriously beleaguered productions at Ubisoft and in the games industry in general. Now, with the game still not even technically in full production, it faces a personnel shakeup among its core team and an investigation by the Inspection du Travail in Montpellier, France, according to three sources familiar with development who wished to remain anonymous because they were not authorized to speak about it.
"The health and wellness of our teams is an ongoing priority," a spokesperson for Ubisoft told Kotaku in an email. "Given the length of the development cycle with Beyond Good & Evil 2, the Montpellier development team is undergoing well-being assessments through a third-party for preventative measures and to evaluate where additional support may be needed."
The studio told staff last week that managing director Guillaume Carmona, who had previously been absent since the beginning of the year, would not be returning and had left the company. No reason was provided citing legal confidentiality. Carmona, a nearly two-decade veteran of Ubisoft who began in marketing, left its Paris office in 2019 to become head of the studio best known for creating Rayman. Carmona declined to comment when asked about why he was not longer at Ubisoft.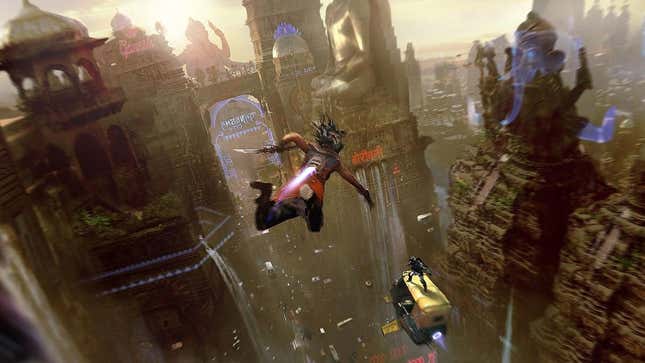 His departure comes after a year which saw dozens of developers at Montpellier going out on extended leave for stress or sickness, including many leads, according to three sources familiar with the studio's operations. Some came back, while others eventually left the studio altogether, eventually sparking a visit from the French labor inspection office last December. Kotaku understands that a third-party entity has now been tasked with interviewing employees at Montpellier and providing a full report on the health and well being of the teams. A representative of the labor inspection office declined to comment, citing confidentiality.

It also coincided with BG&E2's most recent shift in direction, which among other changes saw senior creative director Jean-Marc Geffroy removed from the project. Kotaku understands that he has been replaced by Emile Morel, previously the game's associate director. Charles Gaudron, meanwhile, has become the new game director following the departure of Benjamin Dumaz. Guillaume Brunier remains the game's executive producer, though some wonder if he will eventually be replaced as well.
Last shown back at E3 2017, BG&E2 was pitched as an open-world adventure in which players move seamlessly from space to a city's streets, where they can then collect intel for their next adventure. The game would feature customizable ships and online multiplayer. It sounded incredibly ambitious at the time, and the project has been hampered by a number of tech, design, and organizational challenges in the years since. Michel Ancel, the original game's director, was reportedly toxic to work with while also often absent from production. He ended up resigning in 2020 amid a larger reckoning with workplace abuse at Ubisoft.
Two and a half years later, sources tell Kotaku that BG&E2 is still struggling to nail down a creative vision that is both fun and achievable.
Correction 2/27/23 4:16 p.m. ET: BG&E2 has still not entered full production, not pre-production.