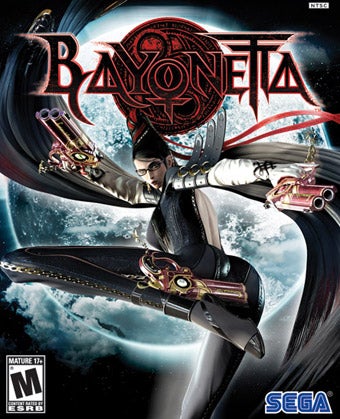 You might want to hang onto those holiday video game gift cards a bit longer than normal, as Sega confirms the early January release date for sexy slash n' shooter Bayonetta.
Sega wants to make Bayonetta the first triple A video game title of 2010, and they've got the release date to do it. The game drops in North America on January 5th for the Xbox 360 and PlayStation 3, with Europe getting in on the action come January 8th. Sega CEO Mike Hayes believes the delayed timing is perfect.
"PlatinumGames set out to deliver a game that redefines the 3D action genre, and we feel that they have set a benchmark for future games in the genre to aspire to," said Mike Hayes, CEO of SEGA America & SEGA Europe. "We chose a January ship date for BAYONETTA as we firmly believe that it is the best time for SEGA and our retail partners to launch this exciting new IP in the West, and push for a number #1 retail slot. BAYONETTA is a huge title for us and the perfect start for the New Year, both for SEGA and gamers across Europe and America."
Of course PlayStation 3 owners can opt to spend $20 more and snag the English-language import a few months earlier, but then they'll miss out on...well I suppose they aren't missing out on much of anything. Good for you, region-free gamers!