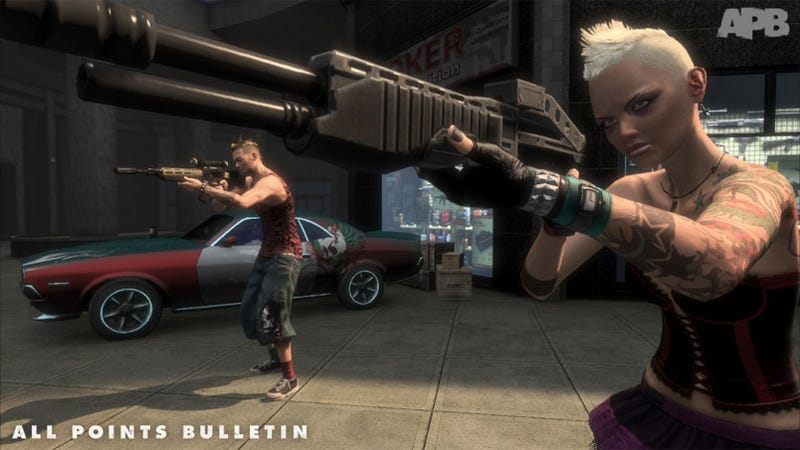 Crackdown developers Realtime Worlds aren't keen to miss another chance to show off their upcoming massively multiplayer online crime fest, announcing that APB will definitely be making this year's E3 Expo.
While the timing just wasn't right last year, this year Realtime Worlds seems to be on point, announcing their E3 2009 presence via the APB fan site APB Evolved.

"Hi everyone at APB-Evolved, we just wanted to quickly say thanks for all your patience recently whilst we've been quietly pushing forward with the development of APB. We know this can be frustrating for fans, so to show our appreciation we have decided to inform you guys that yes we WILL be at E3 this year and this will mark the start of lots more news, activities and information coming out about APB: All Points Bulletin."
More news is definitely good news, especially when it comes with a shiny new in-game screenshot, like the one above. One step closer to realizing the skinny, tattooed, white-haired punk woman that's always been inside of me.
APB Evolved receives exclusive screenshot [APB Evolved]