The nominations are in for the 10th annual Game Developers Choice Awards, with Uncharted 2, Flower, and Assassin's Creed II dominating the nominating.
Naughty Dog could win big at the 10th annual awards show, held every year during the Game Developers Conference in San Francisco. Uncharted 2: Among Thieves has been nominated for no less than seven awards, including Best Game Design, Best Visual Art, Best Technology, and the coveted Game of the Year award. In fact, the only four categories Uncharted 2 isn't up for are the ones it doesn't qualify for - Best Debut, Best Downloadable, Best New Social / Online, and Best Handheld.
Unsurprisingly for those of us who played thatgamecompany's latest downloadable PlayStation 3 game, Flower comes in second in terms of number of nominations, in the running for Best Game Design, Best Audio, Best Visual Art, Best Downloadable, and Innovation.
Assassin's Creed II fares well also, with nominations for Best Game Design, Best Visual Art, Best Technology, and Game of the Year.
As for the rest of the GOTY nominees, Uncharted 2 and Assassin's Creed 2 are joined by Dragon Age: Origins, Batman: Arkham Asylum, and Demon's Souls.
G/O Media may get a commission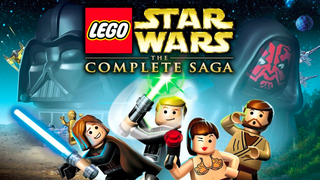 $10 or more
Humble Bundle - Starlight Bundle
Check out the full list below to see if your favorite game got a nod. Keep in mind, these nominations are made by game industry professionals, so these are the best games as picked by the folks that make them.
And make sure you join us on Thursday, March 11th, when Kotaku attends the annual award show during our visit to GDC 2010.
Best Game Design
Batman: Arkham Asylum (Rocksteady)
Assassin's Creed 2 (Ubisoft Montreal)
Flower (thatgamecompany)
Uncharted 2 (Naughty Dog)
Plants Vs. Zombies (PopCap)
Best Visual Art
Borderlands (Gearbox Software)
Uncharted 2 (Naughty Dog)
Assassin's Creed II (Ubisoft Montreal)
Call Of Duty: Modern Warfare 2 (Infinity Ward)
Flower (thatgamecompany)
Best Technology
Call Of Duty: Modern Warfare 2 (Infinity Ward)
Red Faction: Guerrilla (Volition)
Uncharted 2 (Naughty Dog)
Killzone 2 (Guerrilla Games)
Assassin's Creed II (Ubisoft Montreal)
Best Writing
Brutal Legend (Double Fine)
Batman: Arkham Asylum (Rocksteady Studios)
Dragon Age: Origins (BioWare)
Uncharted 2 (Naughty Dog)
Halo 3: ODST (Bungie)
Best Audio
Uncharted 2 (Naughty Dog)
Dragon Age: Origins (BioWare)
Rock Band: The Beatles (Harmonix)
Flower (thatgamecompany)
Brutal Legend (Double Fine Productions)
Innovation
Scribblenauts (5th Cell)
Flower (thatgamecompany)
Uncharted 2 (Naughty Dog)
Plants Vs. Zombies (PopCap)
Demon's Souls (From Software)
Best Debut
The Maw (Twisted Pixel)
League Of Legends (Riot Games)
Spider: The Secret Of Bryce Manor (Tiger Style)
Torchlight (Runic Games)
Zeno Clash (ACE Team)
Best Downloadable Game
Plants Vs. Zombies (PopCap)
Trials HD (RedLynx)
PixelJunk Shooter (Q Games)
Shadow Complex (Chair Entertainment)
Flower (thatgamecompany)
Best New Social/Online Game
Restaurant City (Playfish)
Farmville (Zynga)
Dungeon Fighter Online (Neople/Nexon)
Free Realms (Sony Online Entertainment San Diego)
Bejeweled Blitz (PopCap)
Best Handheld Game
Scribblenauts (5th Cell)
Flight Control (Firemint)
Grand Theft Auto: Chinatown Wars (Rockstar Leeds/Rockstar North)
Spider: The Secret Of Bryce Manor (Tiger Style)
Legend Of Zelda: Spirit Tracks (Nintendo EAD)
Game Of The Year
Uncharted 2 (Naughty Dog)
Dragon Age: Origins (BioWare)
Batman: Arkham Asylum (Rocksteady Studios)
Demon's Souls (From Software)
Assassin's Creed II (Ubisoft Montreal)