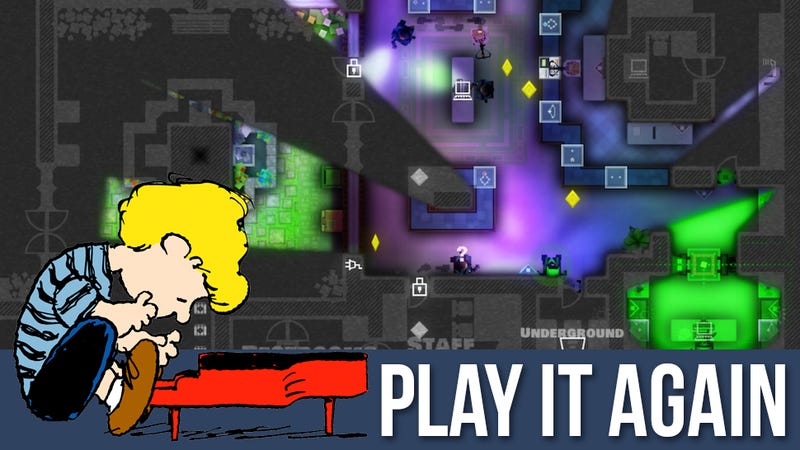 Of all the terms one could use to describe a video game soundtrack—exhilarating, emotional, sad, uplifting, lonesome, boisterous—the word "sloppy" almost never comes up. Seriously, pause for a minute and name a video game with a sloppy soundtrack. Unless you're talking about a poorly-played Rock Band track or a bar pianist in Red Dead Redemption, they're few and far between.
There's no denying that video game music is almost always excruciatingly orderly. The music is performed just so—the instruments are perfectly in tune, the rhythms metronomically precise. Video game arrangements are methodical, not spontaneous.
Why is that? There's no single answer, but it's gotta be due at least in part to the fact that gaming's musical heritage comes from carefully programmed, necessarily minimalist chiptunes. The 8-bit melodies from Super Mario Bros. and Mega Man were carefully organized to eke every possible bit of melody and rhythm out of a limited number of possible voices in a limited amount of space. That tradition has carried on to the present day, and coupled with the generally controlled, carefully programmed nature of video games themselves to make music that, while often beautiful, is controlled to within an inch of its life.
Pocketwatch Games' excellent heist game Monaco is often a sloppy affair. In fact, the game is at its best during moments of sheer chaos. While there may be moments of a given level where you'll feel one step ahead of your pursuers, smooth as Danny Ocean, it's just as likely that you'll wander into a crowded security station and freeze for a moment, Wile E. Coyote-style, before sprinting for the nearest air-duct, security in hot pursuit.