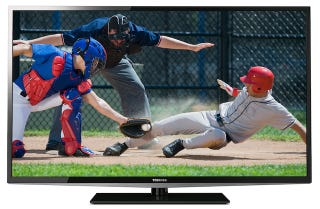 Get your games cheaply and watch them cheaply too. Welcome to The Moneysaver.
Not content to be outdone by yesterday's huge action gaming sale from EA, Green Man Gaming has thrown down the gauntlet with huge discounts on PC titles, most notably Tomb Raider for $20, the lowest price we've seen on it. Hit up the PC section for all the deals, and don't forget to use code GMG20-GGN5D-FC3NA
You're going to need a sweet HDTV to play all these new games on, and we've got just the thing. Amazon has the Toshiba 46" 120Hz 1080p LED HDTV for a mere $548, the lowest price it's been, and a fantastic deal on a screen of this size and quality. [Amazon]
If you missed EA's big action game sale, it's still going strong with discounts on big titles for PC, PS3, and 360. Check out our UPDATED coverage.