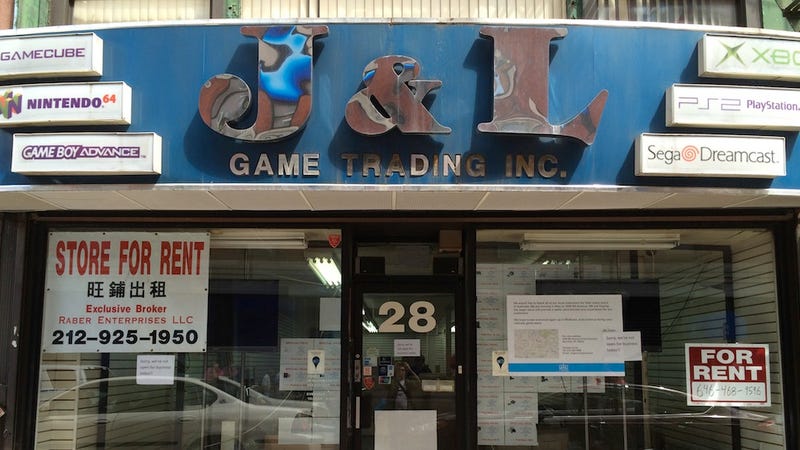 This past Sunday, I decided to soak in the sights, sounds, and smells of the Big Apple by taking the train from my home in northern Manhattan to Brooklyn. Then I'd walk all the way back—or at least see how far I could go before my legs gave out.
The Manhattan Bridge was on my chosen path, which meant I arrived from Brooklyn into Manhattan directly in the heart of Chinatown: Manhattan Chinatown to be exact; both Queens and Brooklyn have their very own, for those not native.
Chinatown holds a very special place in my heart, since it was basically one of the two epicenters of video games in NYC, at least back in the day.
Since it's been ages, I decided to swing by J&L Game Trading, pretty much the last vestige of Chinatown's aforementioned glory days. It was a visit long overdue; like many other people, I had not only taken the place for granted, but forgot that it even existed. Funny enough, it was a dude from San Francisco who uttered its name recently, remind me to visit. I speak of Cesar Quintero, of Area 5 production company fame. He and his crew were visiting New York, filming various game haunts for their Outerlands series, I presume. I ran into him at last Thursday's New York University student showcase and distinctly recall him shaking his head when saying that one of their stops was J&L, I didn't think much of it. If I did, perhaps I'd have otherwise known what I would be confronted with that following Sunday: J&L was no more.