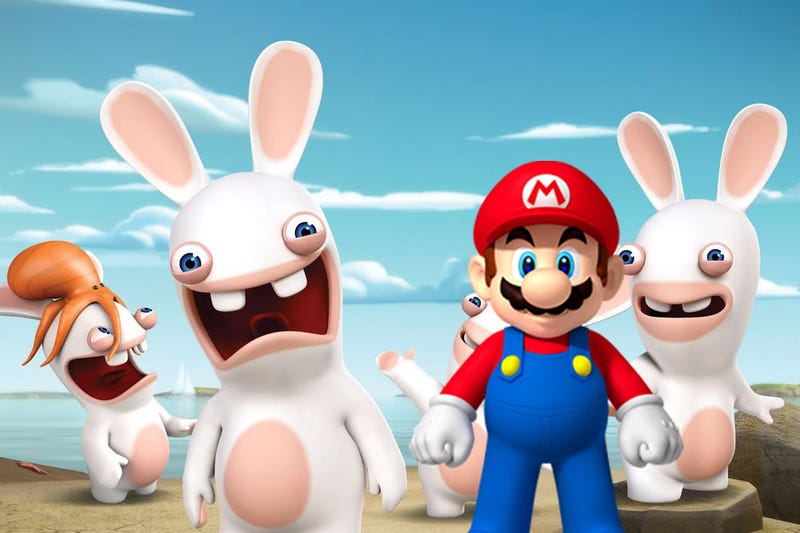 One of this fall's big Nintendo Switch games will be Mario + Rabbids Kingdom Battle, a game that has been rumored for quite some time and does indeed exist, as confirmed by art assets provided to Kotaku. The game will mix Nintendo's iconic plumber (and friends) with characters from Ubisoft's popular Rabbids series.

We found out a while back that Ubisoft was working to bring their screaming, gap-toothed party animals to broadcast TV. But, today they've revealed that the Rabbids Invasion show is being made in partnership with Nickelodeon and will feature interactive elements accessible via Xbox One.
Yes, we know there's a Rabbids game for this Wii U. Here's the latest trailer, which shows off the Wii U controls. It should hopefully give you an idea of what it'll be like to play Rabbids Land with the Wii U controller—minus the sofa ejection seats!