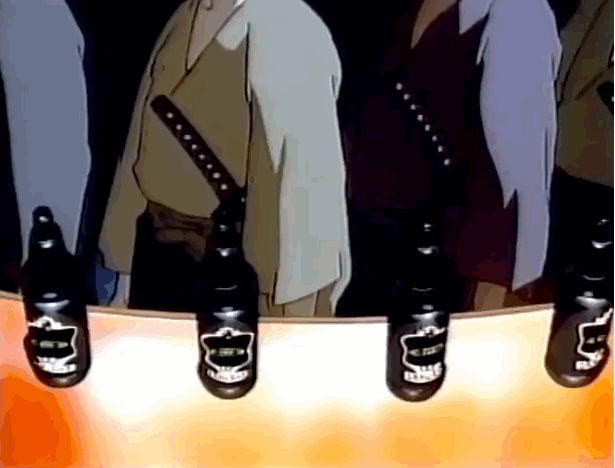 In a grim cyberpunk future, a group of sword-wielding warriors traverses the neon-lit city in search of...Murphy's Irish Stout? » 3/30/14 11:02am 3/30/14 11:02am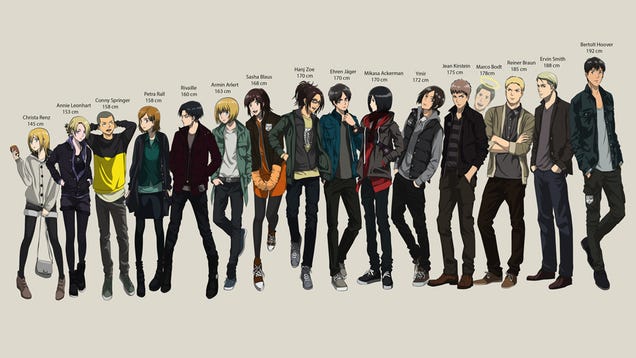 Attack on Titan, one of the best and most hyped anime of 2013 is... well, let's just say it has a classic fantasy setting where most of the characters wear the same brownish, boring military outfit. So digital artist Siya Ho has redrawn everyone—even characters without a name—in his fan art series on Pixiv… » 12/30/13 5:00pm 12/30/13 5:00pm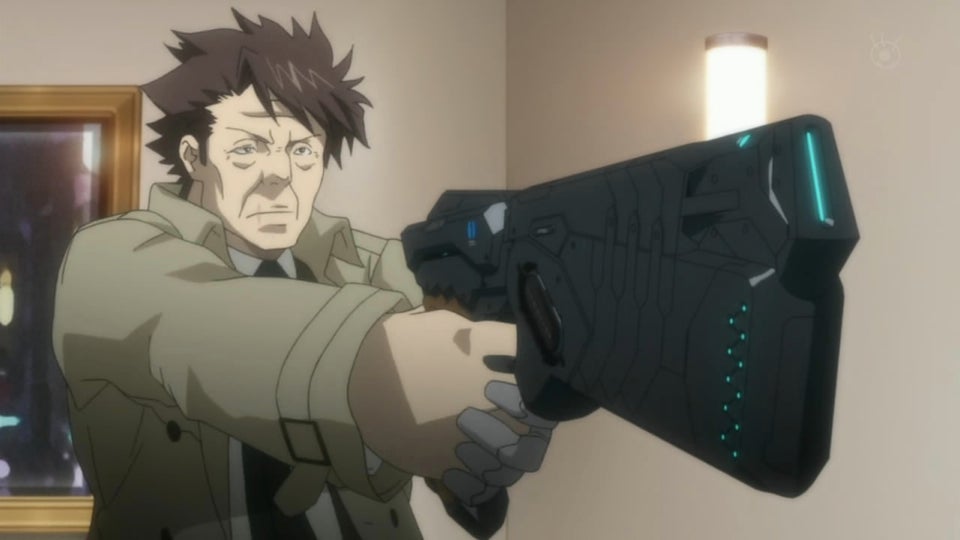 In sci-fi anime Psycho-Pass, authorities take out individuals with a high probability to commit crimes. Their weapons of choice to suppress precrime are called the "Dominator" (above) and can only be used on those likely to do illegal deeds. » 11/29/12 4:30am 11/29/12 4:30am
To help launch the all new A-Class in Japan, Mercedes Benz is releasing an animated short in which the car chases after a noodle truck.

One of the country's biggest studios, Production I. G, carries out the animation duties, while Yoshiyuki Sadamoto of Neon Genesis Evangelion fame does the character designs.… » 11/19/12 5:30am 11/19/12 5:30am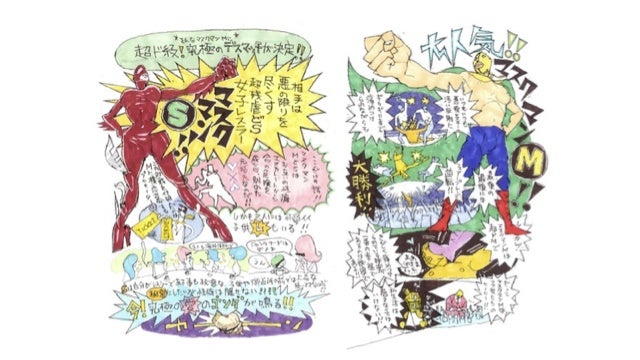 Production I.G of Ghost in the Shell fame is launching a Kickstarter for a new production. Dubbed Kick-Heart, the anime short is about ten minutes long and is helmed by
Masaaki Yusasa »
. Here's the S&M themed plot: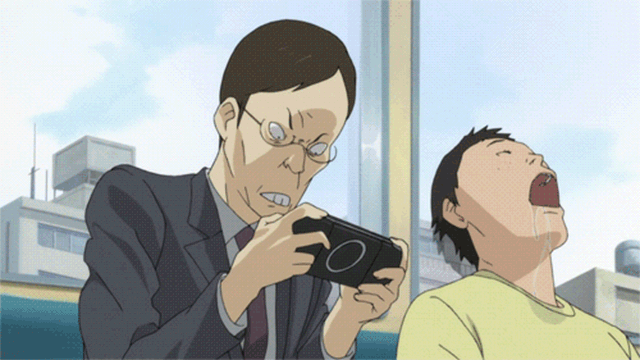 This animated gif is from the Production I.G version of manga Yondemasuyo, Azazel-san and shows just how some handheld gaming can liven up the most boring of commutes. » 9/11/12 6:40am 9/11/12 6:40am
This summer, the big screen version of TV anime
Blood-C »
hits theaters.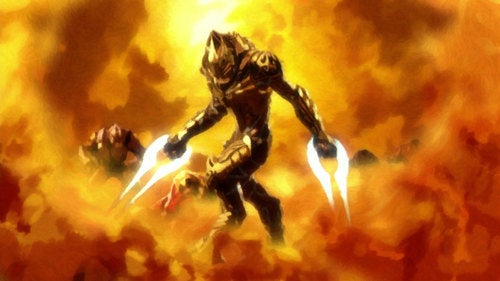 Every Saturday is video day in Halo Waypoint, and this week features the debut of "The Duel," the next episode from The Halo Legends anime anthology. » 11/20/09 12:40pm 11/20/09 12:40pm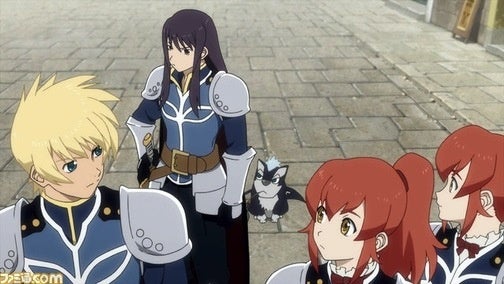 Popular Japanese role-playing-game Tales of Vesperia is coming to the big screen on October 3 as Tales of Vesperia ~ The First Strike ~. » 8/10/09 5:00am 8/10/09 5:00am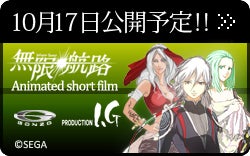 To get all of the Tokyo Game Show in a tizzy for SEGA/Platinum Games DS title
Infinite Space »
, animation studios GONZO and Production I.G. have been roped into to make animated shorts. GONZO is known for its animated version of while Production I.G. is best known for . The first of these collaborations will show at…