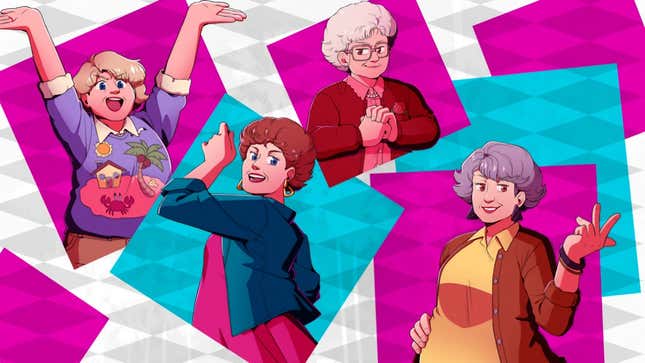 In what can only be described as the best example of not letting your memes be dreams, someone is making a free Persona-styled RPG based on The Golden Girls, and it's set to come out later this year.
HD-2D, The Unique Retro-Inspired Art Style, Took Off In 2022
The Golden Girls Take Manhattan DX, developed by Joey Pagano and Chris Lindgren, is a "fast-paced" turn-based JRPG where you take control of Rose, Dorothy, Sophia, and Blanche as they run down the streets of Miami, battle off hordes of clowns, and Dark Souls-roll through dungeons. Don't believe me? You can check out the trailer below and see it for yourself.
Don't let your memes be dreams
"What started as a joke has quickly spiraled into a playground of ideas meant to explore just how much we can push our skills and retain our sanity with our own brand of humor," Pagano wrote on his game development website. "Simply put, this is Persona 5's gameplay replaced with the context of The Golden Girls. There is no reason for why we used that coat of paint other than 'how far can we take this joke.'"
Although much of the internet has just learned about The Golden Girls Take Manhattan DX via the Twitter post last weekend announcing it would be out later this year, the game has been in development for quite some time. There are work-in-progress clips on YouTube dating back five years, and according to Pagano's website, The Golden Girls Take Manhattan DX was supposed to have a playable demo in summer of 2021.
Kotaku reached out to Pagano for comment.

"This project is probably my biggest joke yet. But I think it makes sense that my personal project would be a really high-quality and over-the-top ironic recreation of the core systems of my favorite game series, Persona," Pagano wrote on his website. "The game features a full-fledge battle system, dialogue system, dungeon-crawling gameplay loop, and even a calendar system!"

Should NBC and Disney decide to not C&D Pagano and Lindgren into the afterlife, The Golden Girls Take Manhattan DX is slated to release this holiday season.