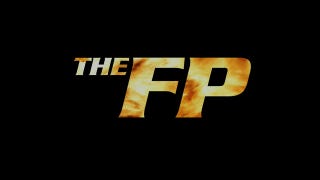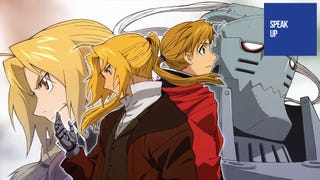 Commenter SecretMoblin has yet to experience the joy of sitting in a darkened room at 3AM sobbing hysterically over a Japanese cartoon. He needs anime suggestions, so its time to Speak Up on Kotaku.
Fallen Earth's self-title post-apocalyptic MMO goes live today, with a retail version hitting store shelves by the end of the month for folks averse to downloading large amounts of data.
The Visari Throne Room personal space is just one of more than a hundred new pieces of PlayStation Home content flooding Sony's virtual world with tomorrow's update.
The folks at Fallen Earth have passed along some exclusive postcards, showing off some of the prominent places in the post-apocalyptic Grand Canyon area of their upcoming MMO. Why don't we take you to...Monkeytown?
The year 2156 arrives 147 years earlier than anticipated, as the post-apocalyptic massively-multiplayer online game Fallen Earth gears up for a September launch.
This guitar heavy debut trailer for the post-apocalycious Fallen Earth depicts an MMO world the likes of which we've rarely seen.
Announced at the beginning of last year, Masthead's upcoming post-apocalyptic MMORPG Earthrise is now accepting applications for the battle between oppressive order and anarchic freedom.
Want to learn more about the inspiration behind gaming's most-beloved post-apocalyptic series? Bethesda Softworks has teamed up with The American Cinematheque and Geek Monthly to present 'A Post-Apocalyptic Film Festival Presented by Fallout 3' at the Aero Theatre in Santa Monica, California next month. The festival…