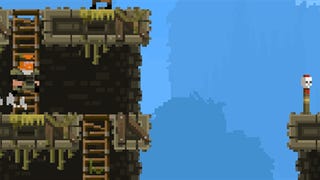 Luke and I are united in our love of Broforce, the action game that lets you play as a revolving cast of basically every bro (and lady-bro) who has ever kicked ass in an action movie.
Dark Souls 2 by K-putt leads off this week's selection of over a dozen gaming wallpapers, including Child of Light, Broforce, and Amazing Spider-Man 2:
At first glance, Broforce looks like just another Metal Slug tribute. And in some ways, it is. Those looking for a fast side-scrolling game where you do nothing but shoot things will be well catered for. But that's not what I'm enjoying most about Broforce.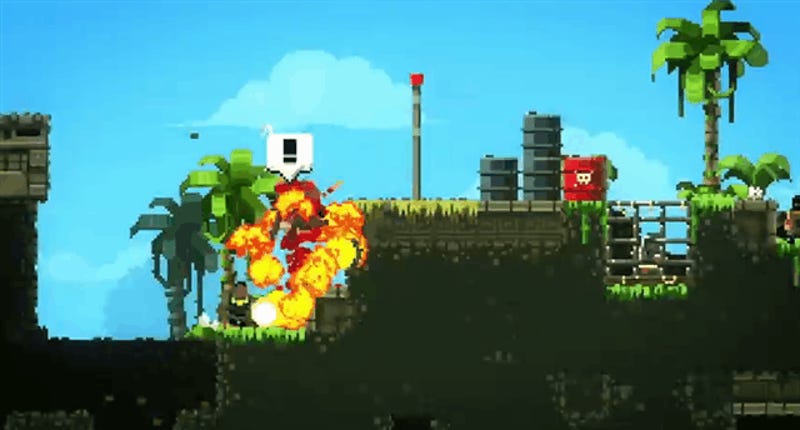 Broforce. It's been so long since we last spoke, but in that time, you've been stocking up on explosions, increasing the volume and lifting. Bro.
Rather impressively, it only took six days for the community to put Deadly Premonition on Steam. That's pretty quick. Of course, SWERY's quirky horror game isn't the only title we'll get to play on Steam thanks to Greenlight. There's 13 more games (and two software titles) to look at, so let's dive right in!