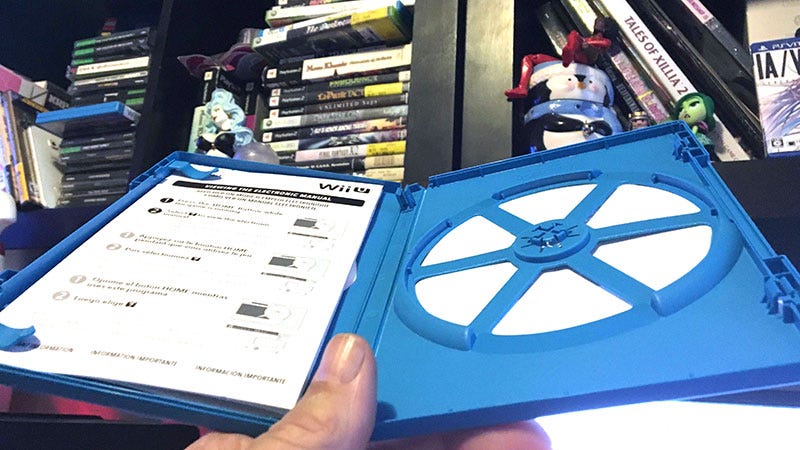 I opened up my copy of The Legend of Zelda: Twilight Princess HD yesterday and aside from the game disc it was depressingly empty, which describes exactly how I feel every time I pick up tellingly lightweight retail game. I miss instruction booklets something fierce.
There was a time when retail games were solid, meaty things. First they were cartridges with sleeves and booklets packed with extra pages for notes. Then they were hard plastic CD cases with square manuals, extra thick due to compact dimensions. Those gave way to DVD cases with lighter plastic but a more satisfying snap upon opening and closing and epic instructions secured via plastic tabs.
As we move further and further towards digital download domination (PC gaming is already lost) we're losing the tactile sensation of purchasing a new game, but in many cases (pun intended) we've already lost one of the most important parts. The smell of freshly-printed paper mingling with new plastic. The rush of excitement upon cracking open a new game for the first time.