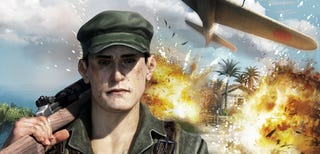 With the number of gamers playing online, why don't more video games tap into that millions-person collective to achieve something interesting, socially grand or just fun?
Turns out that sometimes they do.
While efforts like Sony's Folding@Home project, which uses the collective processing power of unplayed Playstation 3's to research and better understand disease, have been around for years, it wasn't until recently that console games have started playing around with this idea of collective gaming.
Earlier this month, Battlefield 1943 stormed onto the Playstation 3 and Xbox 360. In the first-person shooter, gamers go online to fight it out in World War II's Pacific. While the game's premise of World War II battle offered little unique to the genre, there was a twist.