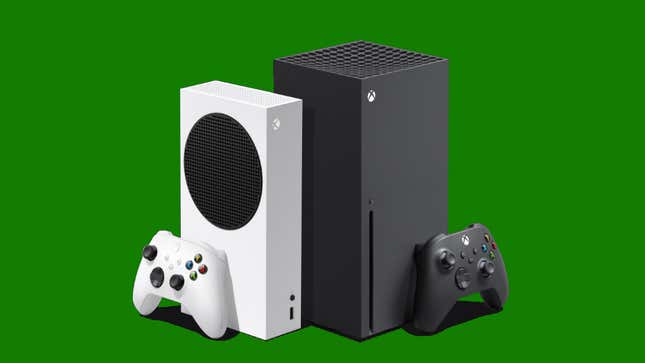 Despite advance notice, a set time, and links set up for all of the retailers who would be selling the Xbox Series X and Series S today, trying to pre-order Microsoft's next-gen console has been a massive headache.

The Week In Games: What's Coming Out Beyond Cyberpunk 2077: Phantom Liberty
Pre-orders in the U.S. were set to start at 11:00 a.m., which is also about the time when store pages for the Xbox Series X across the internet, including Microsoft's own, began crashing. Target would let you pre-order the console but then said your cart was empty when you tried to check out. Walmart seemed to be a go, but, by the time I was able to fill out my shipping and payment information, it said the console was sold out.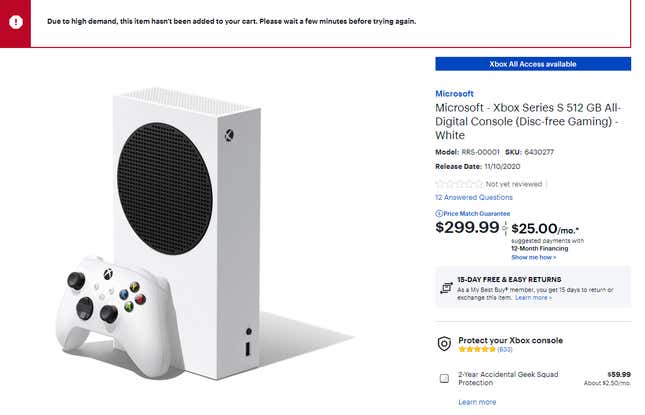 GameStop instituted a queue, telling people not to refresh the page and that they would automatically get a chance to pre-order when their time came. Eventually that page crashed, too.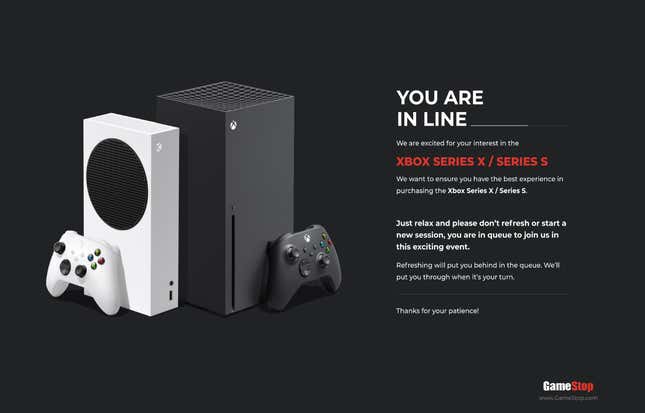 Microsoft announced today's specific pre-order start times last Thursday, complete with a list of direct links to retailers' store pages for the next-gen consoles. Even with that heads-up, or maybe even because of it, trying to pre-order the Xbox Series X and S has been just as much of a mess as the PS5 at the moment.

"Don't worry - we'll let you know the exact time pre-orders start for you soon," Microsoft tweeted last Wednesday in an apparent dunk on Sony after the chaotic scramble to get a PS5 began. Now Xbox hype-man Larry Hryb is tweeting out random links to store pages with things like, "Sam's Club has X's in stock (as of 12:12p ET)."
While more orderly at the start, the process for locking in a Series X or S hasn't been any easier. Maybe it's bots. Maybe it's the once-in-a-lifetime pandemic we're living through. Maybe it will all be sorted by the time the consoles release on November 10.
Update - 2:10 p.m. ET, 9/22/20: When asked about ongoing pre-order issues and shortages, a spokesperson for Microsoft provided Kotaku with the following statement over email:
We anticipate high demand for Xbox Series X and Xbox Series S this holiday. Like previous pre-order programs, retailers and availability differ across regions, so please check with your local retailers for more information on availability in your market.
Update - 2:30 p.m. ET, 9/22/20: Not everyone's struggled to get their pre-order in, with people saying they've managed to have sporadic success on Amazon and Best Buy since this morning (Microsoft, Walmart, and Target are currently sold out).
Still, getting through on Best Buy's website required repeatedly clicking the store page like it was Diablo.
Meanwhile, as you might expect Ebay is currently filling up with scalpers trying to flip their pre-orders for nearly double what they retail for.
Update - 2:34 p.m. ET, 9/23/20: Xbox Series X and S pre-orders appear to be sold out everywhere and it's not clear when, if at all, any more will become available in the future. Late yesterday Microsoft tweeted out, "If you weren't successful today be sure to sign up with retailers for updates, and expect more consoles to be available on November 10."
Microsoft declined to comment on whether that means no more consoles will be available to order prior to launch.