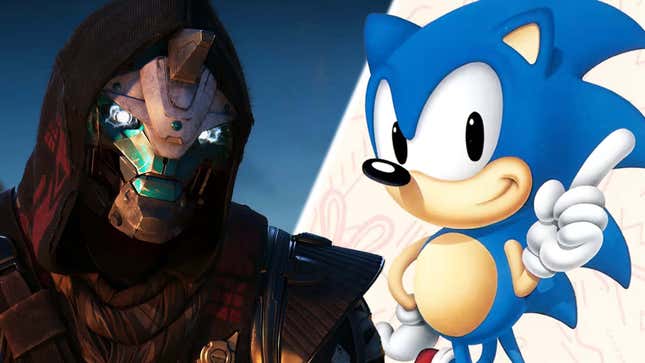 Microsoft is currently in court trying to move forward with its massive deal to acquire Activision Blizzard. But new emails, which surfaced during the ongoing court hearing, reveal that Xbox was discussing plans to buy up other video game studios and publishers, including Sega, Bungie, Niantic, IO Interactive, and Zynga, all in an effort to help grow its popular Game Pass service.

Thank You, PS Plus, For Making My Backlog Even Bigger
The ongoing trial between Microsoft and the FTC follows over a year of the Xbox maker trying to convince various governments around the world to let the company buy Call of Duty and Warcraft publisher Activision Blizzard. The current court hearing isn't about blocking the deal, but pausing it long enough so the FTC has time to "evaluate the antitrust merits" of the case. The FTC worries that merging the two mega companies will make competition within the realm of video games harder. And as part of this ongoing trial, a lot of new information from internal emails and company execs has become public, including the confirmation that Microsoft was looking to buy up more companies beyond Activision.

On Monday, The Verge reported on new emails revealed during the trial that show Xbox boss Phil Spencer emailing Microsoft CEO Satya Nadella and Microsoft CFO Amy Hood requesting approval to begin conversations with Sega over possibly acquiring the company and its gaming studios to help "accelerate" the growth of Game Pass.

"We believe that Sega has built a well-balanced portfolio of games across segments with global geographic appeal, and will help us accelerate Xbox Game Pass both on and off-console," wrote Spencer in the email dated November 10, 2020. In the email, Spencer also pointed to how much money Sega brought in and admitted that acquiring the company, which is headquartered in Japan, would involve overcoming some "complexities."

It's not clear in currently available documents and emails what happened next, if Nadella approved the talks, or how Sega reacted.

Other game companies Xbox was looking to buy
Also revealed in court docs today is what basically amounts to a hitlist of studios and publishers that Microsoft might want to buy. The list was dated April 2021 and interestingly, Sega was still on it, seemingly confirming (at the very least) that Microsoft wasn't giving up on consuming the Sonic maker.

Other names on the list included Hitman developers IO Interactive, Pokémon Go creators Niantic, mobile gaming juggernaut Zynga (which eventually got bought by Take-Two), and Hades dev Supergiant Games.

Perhaps the funniest company on the list is Destiny developer and Halo creator Bungie, aka a company Microsoft already bought years ago.

But then Bungie parted ways with Microsoft, went solo, started working on Destiny, partnered with Activision, then killed that deal and went independent again. Meanwhile, Activision Blizzard is now in line to join the Microsoft machine, and it seems the megacorp had its sights set, once again, on Bungie. However, Sony bought Bungie in January 2022. And now Sony and PlayStation are the main opponents to Microsoft acquiring Activision. What an odd mess of corporate nonsense.