Monster Hunter: World's Summer Twilight festival is live until July 26. It transforms the gathering hub with palm trees and an ice-sculpted dragon. It also brings back most event quests and adds two new armor sets to collect. There's lots to do, but here's what you should focus on.
Craft The Summertime Armor Set
A diving suit armor set is available to anyone who gathers enough Summer Twilight tickets. You get some each day that you log in during the festival. Just play throughout the event and you'll eventually have enough tickets to get the armor. Like the Spring "Blossom" armor, it's not particularly strong, but it's a nice memento. There's also a Hawaiian shirt and straw hat that you can craft for your palico cat companion. Embrace the reason for the season!
Craft The Sapphire Star Lance
If you run the quest "Midnight Mayhem," you can craft the Sapphire Star lance once you get enough First Fleet tickets. Collectors should enjoy the look and the stats aren't the worst either. Definitely upgrade it if you're already a lance user but consider picking one up as a souvenir even if you've never picked up a lance in your life.
G/O Media may get a commission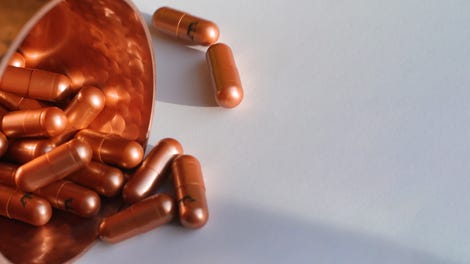 health
The Lyma Supplement
Focus On What You Missed
The festival brings back most of the limited-time event quests, many of which grant promotional tie-in armor. That means if you missed the chance to dress as Horizon Zero Dawn's Aloy or Street Fighter's Ryu, now's your chance. You can also grab the goofy Wiggler hat and other small items.

If you're short on time, focus on the Devil May Cry gear by taking the event quest: "Code: Red." The unique charge blade has cool animations, but the armor is the real prize. It's high quality and, unlike other armor, you can craft individual pieces. This makes it great for mixing and matching with other gear.
Get Started On The Universal Studios Gear
Crafting the Universal Studios Japan "Azure Starlord" armor and long-sword was nearly impossible for anyone in the West without a lot of hassle. The first part of that quest, "USJ: Gold Star Treatment," is available to everyone during the Summer festival. It's a quick event quest that allows you to craft special armor for your palico and a low level long-sword.

You'll eventually be able to upgrade that sword when the second part of the quest hits the West. If you can't wait to craft its rare armor, you can try looking for SOS flares or kind Twitch streamers who can help you get this gorgeous armor.
Don't Waste Time On Kulve Taroth
The golden dragon Kulve Taroth is back for the duration of the festival, but I don't recommend focusing on that. The game's kept the monster on a good rotation; Kulve's not rare enough to freak out about during the festival. Unless you really need money—her gold chips and rare weapons sell for tons of cash—you should focus on pretty much anything else.
Prepare For High Ranks
Event quests are a good chance for low level hunters to craft armor sets that can carry you through a large portion of the game. "Gaze Upon The Dawn" allows you to grind out Zorah Magdaros at any time. Zorah armor and weapons are a good start for hunters just entering the higher ranks. You could just wait for their optional quest to pop up, but I think this is worth it.
Challenge Yourself
This is a chance to take on difficult fights like Tempered Deviljho or even the arch-tempered Vaal Hazak or Kirin. Plenty of other hunters will be gunning after these beasts, so you might as well join them. You'll get good rewards and boost your hunter rank.

Have Fun!
Monster Hunter is awesome and so are you. Use this opportunity to play with friends and gather all the cool things you missed. Enjoy yourself.