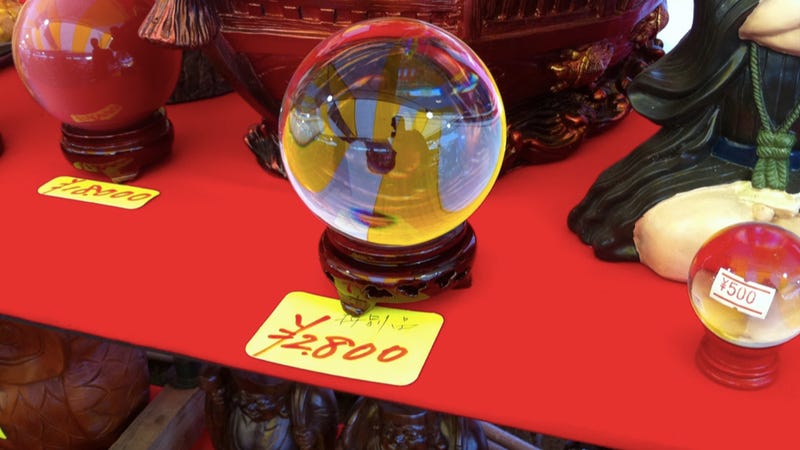 TEH FUTURE | OSAKA, JAPAN: Spotted at an open market. (Photo by Brian Ashcraft)
---
Crysis 2's Concept Art Is A Love Letter To New York City It's a shame that you miss it while you're too busy kicking cars and shooting things in the face, but Crysis 2 is a love letter to the city of New York, something that really shines through in the game's concept art.
---
Resident Evil 6 Is Gonna Be "Totally Different" As if Resident Evil 5, with its alternative controls and albino zombies on motorbikes, wasn't different enough. Upcoming Resident Evil 6 is going to be even more different.
---
It's Official, The PSPgo Is Dead Today Sony Computer Entertainment confirmed yesterday's rumor that its digital-only portable the PSPgo was going out of production.
---
The Last Guardian , Ico & Shadow Of The Colossus Have All Been Delayed Sad news out of Sony tonight, as Team Ico boss Fumito Ueda sends word that his studio's upcoming PS3 game The Last Guardian, along with the HD re-releases of Ico and Shadow of the Colossus, have all been delayed.
---
So How Much Better Does Ocarina Of Time Look On The 3DS? The short answer: a lot. The long answer: a substantial amount, my dear, it really is quite noticeable.
---
I almost bought this crystal ball, too. Not sure what I would've done with it though... See the future? –Brian Ashcraft
---
We like tips!
Got tips for our editors? Want to show the world your latest creation? Ready to anonymously share an unannounced game? Email us at tips@kotaku.com. Or leave us an anonymous voicemail at (612) 568-2581.
Lost in our new layout?
Click here for the Speak Up or Tips forums. Want a more "blog-like" look? Click the button up top next to "Top Stories."
Get more Kotaku!
Want even more Kotaku? Want to know which of your friends read us? "Like" us on Facebook and follow us on Twitter.