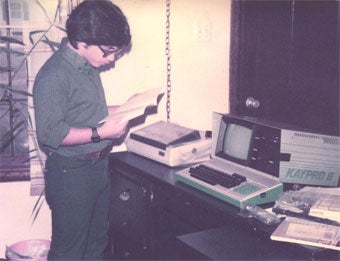 Would you like to work for the Gawker Media empire, slaving away on the technology that powers our informative web sites? Then have we got the job for you, tech guy or tech gal! Here's the official description from HR!
Got a list of things you think need fixin' on our sites? Well so do we, actually! And we're looking for a little help with it. Gawker Media is currently seeking a QA Analyst to join our Tech team. Job responsibilities include monitoring site performance, managing bug reporting and resolution, and conducting both manual and automated site testing.
Do those activities sound oddly satisfying to you? If so, please email techjobs@gawker.com with a brief description of yourself and your relevant work experience. This job is located in New York City.
That means you might be able to rub elbows/receive abuse from Kotaku's own Stephen Totilo! You don't know the thrill of performing QA until you've been verbally thrashed by a Kotaku editor because comments are malfunctioning. But we can make that happen! Best of luck!
[Image via Dork Yearbook]