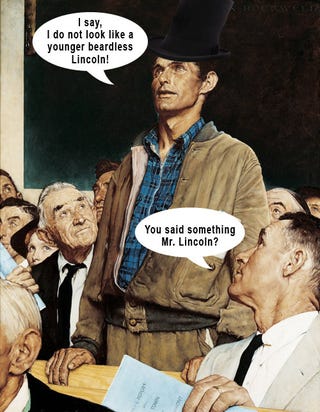 Prosthetics is the weekend's winner of the #taypics derby. Wonder what our guy in the picture thinks of Glenn Beck's shit-in at the Lincoln Memorial yesterday.
You too can have an image featured in TAY! Submit to #TAYpics. Or kneeeeeeeeeeel before Zod!
Confused about commenting on Kotaku? Read our FAQ.