We solemnly publish and declare that this weekend, all games are, and of right ought to be, free. Alas they are not. Scan the following for values to which you may pledge your fortunes.
Software
• Gears of War 2 is out there for $37 (free shipping eligible) via Amazon.com. That's only $3 off the current MSRP, but make sure if you're going out to buy it in person, you're not paying more than $39.99 [Amazon]
• If you're a PC gamer and you haven't yet tried Fallout 3, this weekend removes your excuses. Steam's offering it at half off, $25. It's a bargain when you consider what you spend each month on online porn, come on! OK, poor choice of words. [Steam]
• GoGamer's latest 48-Hour Madness has deals on 360 controllers, NCAA 10, Call of Juarez: Bound in Blood, BlazBlue and others. Don't take notes, just go here and see if they have what you want. [GoGamer]
G/O Media may get a commission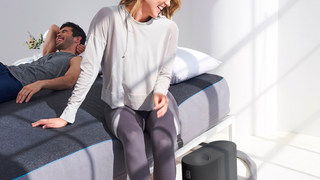 Eight Sleep Pod Cover
• Is there a better value than free? This weekend only, Sega is offering Columns Deluxe for the iPhone and iPod Touch, free through the Apple Store. [Sega]
• Stardock's digital distributor Impulse is offering a Red Faction Bundle - $40 gets you Red Faction 1, 2 and Guerrilla. Other features include Prototype for $45, Flock for $7.50 and a slew of Unreals, ranging from Gold and II for $7.49 to a $34 pack of all of them [Impulse]
• Digital distro GamersGate has these three specials throughout the weekend - Today: Men of War, 60 percent off; Sunday: Arena Wars Reloaded, 50 percent off; Monday: Painkiller Universe, 50 percent off [GamersGate]
As always, smart gamers can find values any day of the week, so if you've run across a deal, share it with us in the comments.