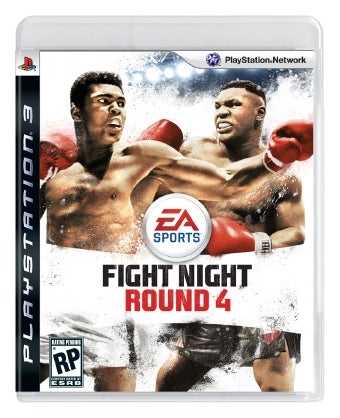 Wii core gamers get a sop this week with The Conduit and Resident Evil: Archives deploying on Tuesday; fans of the sweet science can tap gloves with Fight Night: Round 4 on the PS3 and 360.
There's also about a zillion Transformers games dropping, like there's a big movie out this week or something. Is there? It's not exactly the kind of thing you'd find playing down here at the senior center.
This week's count: ten for DS, eight for Wii, four for PS3, PC and 360, three for PSP, two for PS2, zero for Virtual Boy.
Monday (June 22)
Monster Hunter Freedom Unite (PSP)
Tuesday (June 23)
Classic Word Games (DS)
Dawn of Discovery (Wii)
Discovery Kids: Parrot Pals (DS)
Dynasty Warriors 6 Empires (PS3, 360)
Fashion Week Junior Designer (DS)
Fight Night Round 4 (PS3, 360)
Fuel (PC)
Games Around The Globe (Wii)
Grand Theft Auto: Liberty City Stories / Vice City Stories (PS2)
Little League World Series Baseball 2009 (Wii)
My Healthy Cooking Coach (DS)
Overlord II (PC, PS3, 360)
Overlord Minions (DS)
Overlord: Dark Legend (Wii)
PANGYA: Fantasy Golf (PSP)
Resident Evil Archives: Resident Evil (Wii)
Shin Megami Tensei: Devil Survivor (DS)
Spore Galactic Adventures (PC)
The Conduit (Wii)
Transformers: Revenge of the Fallen (PC, PS2, PS3, PSP, Wii, 360)
Transformers: Revenge of the Fallen Autobots (DS)
Transformers: Revenge of the Fallen Decepticons (DS)
Friday (June 26)
Dragon Hunters (DS)
Pop Town (DS)