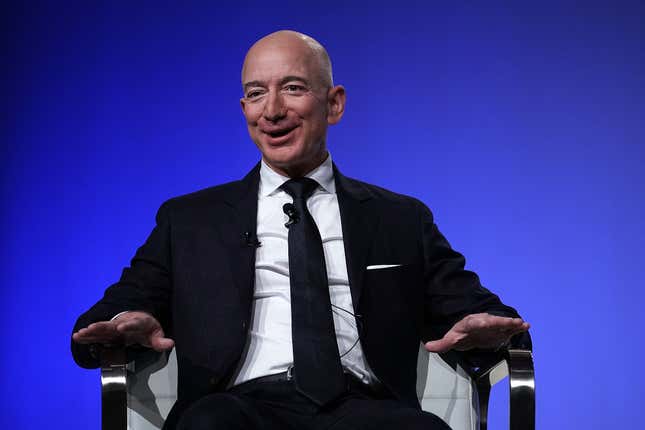 The Washington Post imposed more layoffs on Tuesday just a week after owner Jeff Bezos visited its Washington D.C. office. Among the ritual sacrifices will be Launcher, the newspaper's burgeoning gaming section, which routinely broke important news stories, landed big interviews, and asked the tough questions.
The Week In Games: What's Coming Out Beyond Cyberpunk 2077: Phantom Liberty
Launcher had only just turned three years old last fall and was one of the few attempts by a mainstream media outlet to tackle the unwieldy world of video games in a way that wasn't condescending or misinformed. Kotaku understands that some of its team will be reassigned to other parts of The Washington Post while the others will be laid off. Due to their union contracts, those affected will still remain employed until March 31.
Fifty positions are reportedly being eliminated overall, including 30 vacancies that will go unfilled and 20 staff who will no longer have jobs. "We are also eliminating currently filled positions we concluded are not essential to serving our competitive needs," executive editor Sally Buzbee wrote in a memo to staff at the same time that new hires within the company were still being announced.
Bezos, who is worth over $100 billion, bought The Washington Post back in 2013 for just $250 million. His yacht is rumored to cost twice as much. Despite a boom in paid subscribers during the chaos-filled Trump years, managers at the paper have reportedly been in disagreement over how to expand and grow in the years ahead. This prompted an in-person visit from Bezos last week where he maintained he was fully committed to the paper and just there to listen.

"We have received no clear explanation for why these layoffs had to happen," The Washington Post Guild tweeted today. "As far as we can tell, they are not financially necessary or rooted in any coherent business plan from our publisher, who has said that he expects the company to be larger a year from now."
The closure of Launcher comes while companies across the rest of media shed jobs as the Federal Reserve attempts to manufacture a recession to appease Wall Street investors. Games media has been hit especially hard, with recent layoffs at IGN, Game Informer, Fanbyte, GameSpot, Giant Bomb, and more. The video game industry, meanwhile, is projected by some analysts to grow to $300 billion before the end of the decade.
The Washington Post did not immediately respond to a request for comment.
Update 1/24/23 5:01 p.m. ET: Added comment from The Washington Post Guild and information about Launcher staffers' last day.