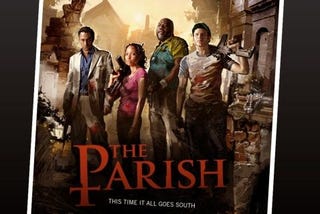 PC gamers dissecting the Left 4 Dead 2 demo found files that might reference the names of future DLC packs, CVG reports. [Update] Valve's Chet Faliszek shot down this rumor. They were spaceholder test file names.
Original story follows:

"Miracle Pack" and "Apocalyptic Pack" are both mentioned in the demo files. The original L4D survivors also are mentioned in the files. CVG speculates they might be made available at some time in the sequel.
News of Xbox Live avatar awards were also discovered by the same inspection of gamefiles.
I've emailed Valve to see if they want to take a swing at it. If so, it'll be updated here.
Left 4 Dead 2 DLC Detailed? [CVG, thanks Mike B.]