The human eye can only perceive 72 frames per second. We've been seeing games at 60 frames per second for some time. And as graphics approach photorealism with current computing power, some suggest that the days of giant leaps in visual quality are past us, and we'll be seeing smaller refinements going forward.
Not so, Tim Sweeney, the founder of Epic Games, said in a talk at DICE 2012, estimating that a complete approximation of "perfect" visual quality requires computing power about 2,000 times greater than today's hardware.
A "good enough," approximation of visual reality, Sweeney said, is 5,000 trillion floating point operations per second, or teraFLOPs. By comparison, the much-noticed "Samaritan" demonstration of Unreal Engine at last year's Game Developers Conference, required just 2.5 teraFLOPs.
By comparison to that, an Xbox 360 can handle 0.25 teraFLOPs. That means "Samaritan," which was the latest demonstration of Unreal Engine 3's capabilities, would require an Xbox 10 times more powerful than it is today. For Unreal 4, who knows what it'll take. But it suggests that the next console generation will be have to be as conspicuously more powerful in its processing capabilities as the 360 and PlayStation 3 are next to their predecessors.
As to Unreal 4, the last word we heard is that the engine would be ready sometime in 2014. Now, Epic's vice president, Mark Rein, has told G4 that we can expect to see some sort of reveal this year. "People are going to be shocked later this year when they see Unreal Engine 4 and how much more profound an effect it will have," Rein told G4.
G/O Media may get a commission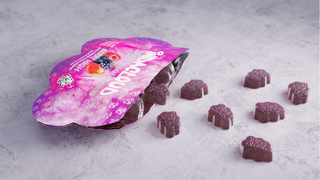 30% off
30% Off Indacloud's Seriously Fun Cannabis Products
So when Sweeney says "expect rapid visual advances in computer graphics," he probably means business.
Tim Sweeney's Crystal Ball - D.I.C.E. 2012 [GameSpot]
Unreal Engine 4 To Be Revealed In 2012 According To Epic's Mark Rein [G4TV]