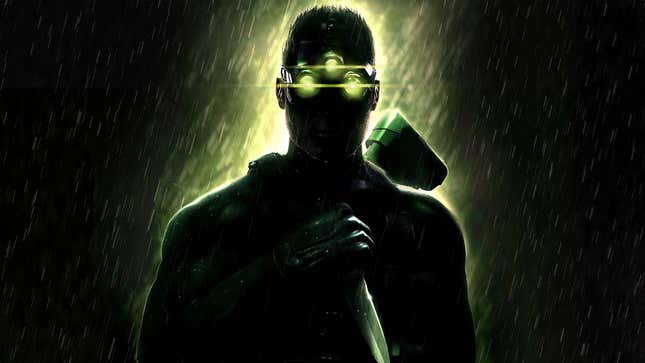 In a new financially-focused press release, Ubisoft has confirmed that it has canceled three more unannounced games, meaning that since July 2022 the publisher has now canned at least seven different video games. It's more bad news for the publisher, who also confirmed that recent games like Mario + Rabbids: Sparks of Hope underperformed during the holiday season.
A Foe From The Next Team Ninja Game Is Giving Me Sekiro PTSD
The last few years have been bad for Ubisoft, as it continues to struggle to improve its reportedly toxic work environment and keeps trying (and failing) to release big games like Skull and Bones, Prince of Persia, and movie tie-in Avatar: Frontiers of Pandora. The pandemic has also made things harder for the company as it adapts to staff working from home and all the various problems that brings with it. And in a newly posted press from earlier today, Ubisoft explains that to help it weather all of this it has decided to cancel even more games while it lowers its profit targets for the next quarter.

Read More: Ubisoft Delays Skull And Bones, Cancels Games, And Announces New Cuts
Ubisoft says its decision to cancel three more games is to help ensure the company's energy is "focused on building our brands and live services into some of the most powerful within the industry." These three games aren't named in the press release. In an email provided to Kotaku, Ubisoft CEO Yves Guillemot also explained to staff that these projects were canceled to further limit risks and help the company be more profitable in the future.

These three new canceled games join the list of four previously canned Ubisoft titles, including two Tom Clancy games: Free-to-play shooter Ghost Recon Frontline and a VR Splinter Cell project. That brings the total of canceled games since July up to seven and that's just what we know publicly.
What Games Are Ubisoft Still Working On?
So what games are still actually coming from Ubisoft as we head into 2023? Well, surprisingly a lot, even after these seven canceled projects.

There's Skull and Bones, Ubisoft's troubled and long-in-development online pirate game, which did get delayed again today as announced in this same press release. So that's probably, one day, I think going to launch. Maybe? Beyond that Ubisoft has two Avatar games in the works—one for mobile and a bigger, console and PC game, too. It also has a mobile port of Rainbow Six Siege that should release sooner than later.

Then there's a ton of Assassin's Creed stuff planned to release over the next few years, like the stealth-focused spin-off, Assassin's Creed Mirage, set to launch this year. Another one is Assassin's Creed Project Red which is set in Japan and the spin-off Assassin's Creed Codename Jade, a "triple A" mobile game set in China. No specific release date for either. Oh let's not forget that apparently that Prince of Persia remake is still happening as well as the barely-talked-about Splinter Cell remake, too.
Of course, with Ubisoft's recent track record and games becoming harder and more expensive to develop each year, it's likely many of these upcoming projects will—like so many other video games—get delayed at least once or twice. And that's assuming they aren't just canceled outright and get added to Ubisoft's growing list of canned games.