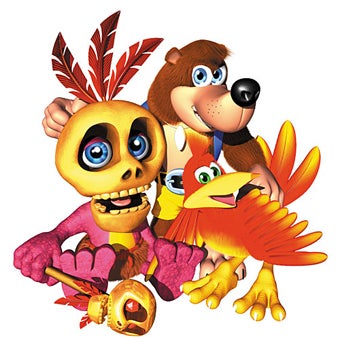 Now that Microsoft's Days of Arcade promotion is just about over, Rare can finally get around to releasing Banjo-Tooie on Xbox Live Arcade at the end of the month.
The super-sized sequel to the original Banjo-Kazooie on the Nintendo 64 finally joins its predecessor on Xbox Live Arcade on April 29th, bringing with it a much faster frame rate and the Stop 'N' Swop feature left out of the original release due to it being too damn big to begin with. Rare will also be celebrating the release of 4J Studios' port with a set of Tooie-themed gamerpics, yours for a measly 80 Microsoft points.
To help ease the two week wait, Rare has opened up a Banjo-Tooie section on their website for fans who'd like to bone up a bit before the bird and bear return.

Banjo-Tooie Release Date Bonanza [Banjo Blog - Thanks Jake!]]