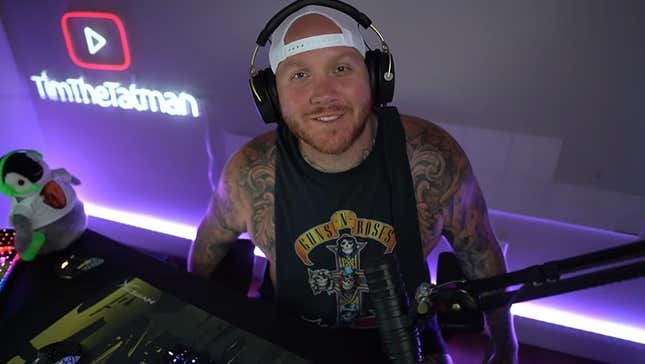 Timothy "TimTheTatman" Betar is getting his wish. Activision will remove the streamer's cosmetic bundle from Call of Duty: Modern Warfare II and Warzone, a spokesperson for the publisher confirmed. Betar said he didn't want the bundle to remain after friend and fellow streamer, Nicholas "Nickmercs" Kolcheff, had his in-game skins stripped from the games over his recent anti-LGBTQ remarks.
The 3 Best And 3 Worst Korok Challenges In Tears Of The Kingdom
"Nickmercs has been my friend for years- we went in getting our CoD operators together," Betar tweeted on June 10. "It feels wrong for me to have mine and him no longer have his. In support of my friend, please remove the timthetatman bundle." A day later, as first reported by Axios, Activision says it will do just that. "At Tim's request, we have removed the TimTheTatman operator bundle from the Modern Warfare II and the Warzone store," a spokesperson for the company told Kotaku in a statement.
The announcement comes after Kolcheff, a FaZe Clan co-owner and one of the most popular Call of Duty streamers in the world, reacted to an anti-LGBTQ+ protest at a school board meeting engineered by the right-wing culture war machine by tweeting, "They should leave little children alone." Instead of apologizing, he went on to double down on the sentiment during a livestream, and was subsequently rebuked by a ton of other video game streamers and online personalities.
A moral panic drummed up by Republicans like 2024 presidential contender Ron Desantis has led gay and transgender rights to fall under attack in a number of states, and even led to the banning of books and the vilification of critics as "groomers" and "pedophiles." Kolcheff just happens to reside in Florida where Desantis used his governorship to push "Don't Say Gay" legislation. "You mean the goat," he tweeted on June 3, defending Desantis.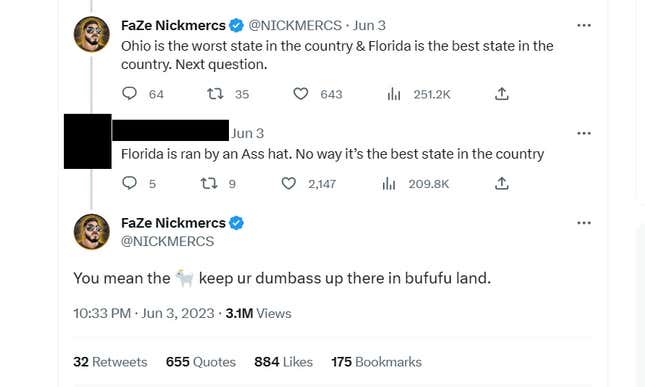 FaZe Clan did not respond to a request for comment about whether it would also take any action against Kolcheff. When the influencer group tried to make a pro-LGBTQ+ statement during the kick-off of Pride Month 2022, it was attacked by its own members and fans. This year FaZe Clan has remained completely silent on the issue, just weeks after its members and fanbase essentially harassed its newest female signing out of the group.
"Insane that blatant homophobia is the one thing to unite all these CoD content creators," tweeted Minecraft modder Nick Young. "Really sucks to see this from some of my favorite creators over the years, and equally disappointing to see how much support they're getting for their views."