QUOTE | "All that [Xbox vs. PS4] feeding frenzy last year was interesting, but I think, and I hope, that it has run its course now." - SCEE head Jim Ryan, talking about how strong sales of consoles make innovation easier.
Elsewhere in the business of video games this past week ...
QUOTE | "Steam feels like home, while mobile feels like hard work, frankly." - Developer Andrew Smith, talking about why he's moved from iOS development to PC development.
QUOTE | "Right now with Rare we're at a point where I don't want the Rare brand to mean Kinect Sports." - Xbox chief Phil Spencer, talking about what kind of games he wants to see from Rare in the future.
QUOTE | "If they let me change League of Legends I could double its revenue, and they could afford to lose 60 percent of the customer-base and still do twice as much money." - Ubisoft's Teut Weidemann, explaining why Riot's monetization is poor and how he thinks it should be improved.
G/O Media may get a commission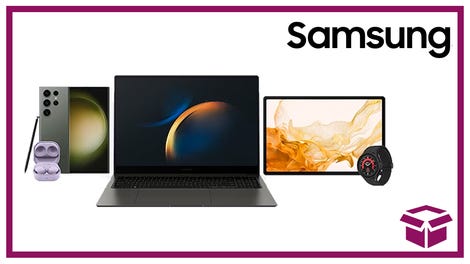 24 hour deals
Discover Samsung - Daily Deal
QUOTE | "We firmly believe you do not have to be a huge team to create a high quality gaming experience." - Activision's Bob Loya, talking about what led the company to revive the Sierra brand as an indie label.
QUOTE | "The stuff we do, in its own right, is a creative process... It takes more than just being a very good programmer to be able to do a port." - Abstraction Games co-founder Ralph Egas, explaining why the ports they do still require a lot of creativity.
QUOTE | "A platform that's excited about what you're doing can send you more traffic than you can get by yourself in 10 years of marketing." - Spry Fox's David Edery, talking about why the developer gave away Road Not Taken on PlayStation Plus.
STAT | 100% – Increase in sales for video game hardware in US retail stores in July versus July 2013, according to NPD; game sales dropped 15%, and overall revenue for hardware, software and accessories rose 16%.
QUOTE | "We've established ourselves as a really good brand steward within the mobile gaming ecosystem." - Chris Petrovic, head of corporate development and licensing at Kabam, talking about why the company has acquired so many high-profile licenses.
QUOTE | "That extra year of development time... has really paid off thus far to have the freedom to fail in the creative process." - Activision Publishing CEO Eric Hrishberg, talking about the three-year development cycle for the Call of Duty franchise.
STAT | 22% – Amount King Digital's share price dropped after announcing its revenues for last quarter, which were up 30%; however, that was less than forecast because its hit game Candy Crush Saga started to decline.