QUOTE | "Getting people sick isn't a choice." - Valve's Chet Faliszek, talking about how the future of VR depends on finding a solution to motion sickness in its users.
Elsewhere in the business of gaming this week...
QUOTE | "Console desperately needs re-invention in terms of some of the game mechanics... there's not enough innovation." - Unity CEO (and former CEO of EA) John Riccitiello, talking about the general lack of innovation in gaming
.QUOTE | "You have to be a certain kind of crazy to be developing a VR-only game in 2015." - Owlchemy Labs' Alex Schwartz, talking about why the developer is focusing completely on VR games now
.QUOTE | "If I'm making a $50 million AAA game, I'm probably not building a VR version of that for any reason other than press. That entire market is such a risk." - Ex-Epic Games president Mike Capps, talking about why VR is a risky platform to develop for right now.
G/O Media may get a commission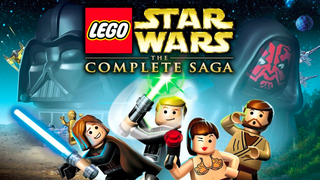 $10 or more
Humble Bundle - Starlight Bundle
QUOTE | "I've always believed that mod makers should be able to make money from their creations." – John Romero, director of Quake, reacting to Valve's short-lived program to compensate mod makers.
QUOTE | "When we first started on the game we didn't have plans to do a phone version, for that matter we didn't plan to do a tablet version." - Blizzard's Hearthstone production director Jason Chayes, talking about how Hearthstone eventually made it onto tablets and smartphones.
STAT | 12 billion – Amount of hours that Activision games were played in the last 12 months, according to the publisher; that was from 150 million active users (Hearthstone alone has 30 million registered players).
QUOTE | "We knew that if we tried to go head-to-head with Star Citizen, you can't right? We need to find our own niche. We need to be different or die." – Impeller Studios executive producer Coray Seifert, talking about their upcoming space fighting game.
STAT | $110 billion – Projected size of the global game software market in 2018, according to Digi-Capital. That's up from the $88 billion projected for this year. In 2018, mobile games will be the largest single segment of the industry at $45 billion.
QUOTE | "The exposure of a game announcement shouldn't be limited to its core audience." - Andre Vu, global executive brand director for Deus Ex, talking about the brand's successful promotional campaign on Twitch for the upcoming Deus Ex: Mankind Divided
.STAT | $4.52 billion – Total amount of sales Electronic Arts raked in during their fiscal year 2015 (which ended March 31); net income was $875 million, with more than half the company's revenue coming from digital sales.
STAT | $612 million - Amount of money that eSports generates globally, according to SuperData; the audience is around 134 million people, and Asia is the dominant market with $374 million of the global revenue.