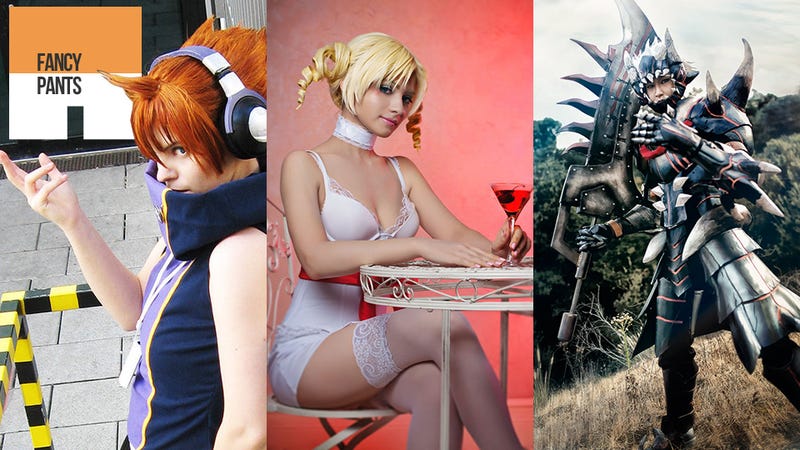 It's always nice to see when a cosplayer wanders off the well-trodden path and dresses up as a character you don't exactly see every day.
Like this The World Ends With You outfit. Of all the Square Enix games people cosplay from, it's criminally under-represented, so it's nice to see it get its due here.
To see the larger pics in all their glory (or so you can save them as wallpaper), right-click on the "expand" icon on the main image above and select "open in new tab".
Fancy Pants is a look at the world of cosplay (costume play), where people dress up as their favorite video game characters. Sometimes it works! Sometimes it...yeah.
---
As seen on ocwajbaum.
As seen on PedroTpredator.

As seen on 0kasane0.

As seen on TaisiaFlyagina.

As seen on yayacosplay.

As seen on foxybcosplay.

As seen on okageo.

As seen on fevereon.

As seen on chibinis-chan.

As seen on Adella.

As seen on Kaizoku501.

As seen on GebGeb.