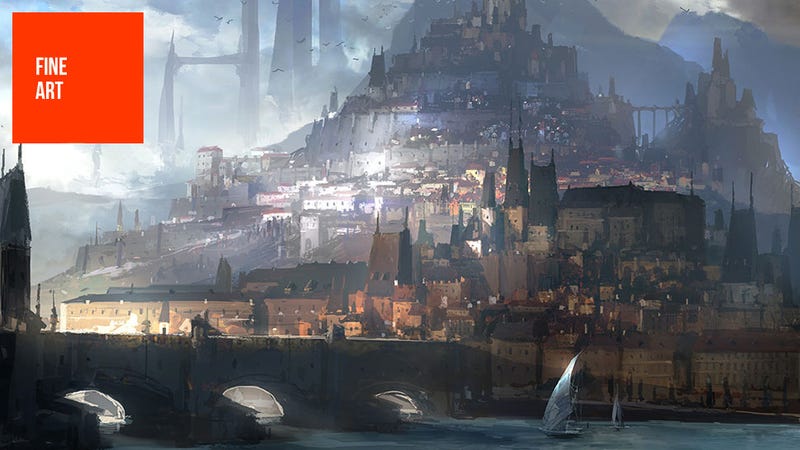 Fine Art
[Fine Art](https://kotaku.com/c/fine-art) is a celebration of the work of video game artists, showcasing the best of both their professional and personal portfolios. If you're in the business and have some art you'd like to share, [get in touch!](mailto:plunkett@kotaku.com)
Park Jong Won is a Korean concept artist who currently works for NCSoft, the MMO giant behind games like Lineage, Aion and Guild Wars.
The art you'll see below are my favourite pieces from his portfolio, because to me, they're the covers to books I've never read, but if I saw them staring back at me from a shelf, I would buy in an instant.
Because, yes, I do judge books by their cover. I run a daily art feature here, what do you expect.
You can see more of Park's work at his website and CGHub page.
To see the larger pics in all their glory (or, if they're big enough, so you can save them as wallpaper), click on the "expand" button in the bottom-right corner.
Fine Art is a celebration of the work of video game artists, showcasing the best of both their professional and personal portfolios. If you're in the business and have some concept, environment, promotional or character art you'd like to share, drop us a line!