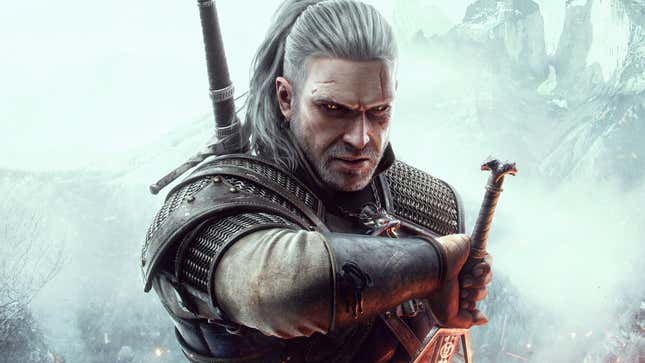 Doug Cockle, the man who provides Geralt of Rivia's distinctive voice for CD Projekt Red's Witcher games (not to mention staunch trans ally), has recently shared that he's been diagnosed with prostate cancer. Fans and developers of the games have since come together to show their support in the wake of this upsetting news.
The Witcher 3 Meets Tense Roguelike PvE Card-Battling In Rogue Mage
Starting with CD Projekt Red's The Witcher in 2007, the series has starred a wonderful cast of voice actors, and chief among them was the man who took on the role of Geralt himself, Doug Cockle. Cockle would go on to voice Geralt for the next two sequels, as well as in 2018's Soulcalibur VI. In a series of role-playing games beloved for its characters and dialogue, Cockle's signature gruff-yet-emotional performance as Geralt is instantly recognizable, and has become closely associated with the character for fans over the years. He's also acted in a variety of other games such as Quantum Break, Horizon Zero Dawn, and Smite, among many others. In a tweet on June 6, Cockle publicly revealed that he's recently been diagnosed with prostate cancer.
"I had no idea," Cockle's tweet opens. "Random check and Boom…I have full blown prostate cancer. Treatment ongoing but looking good so far."
The official Witcher twitter account replied with a show of support.
Countless fans have poured into the tweet's replies to show their love and support, praising him for coming forward to encourage others to get checked and sending him "positive Witcher vibes and love" and encouragement that there's "no doubt a Witcher can beat this."
Cockle revealed the diagnosis in response to Prostate Cancer UK's tweet promoting awareness of the disease during Men's Health Week and emphasizing that there are many misconceptions about it, especially that one would likely have symptoms early enough to detect the cancer before it becomes serious.
And while cis men are very much at risk for prostate cancer, it's also important to recognize that the disease can affect many trans and non-binary people as well.
Kotaku has reached out to CD Projekt Red for comment, and we wish Cockle a speedy recovery.