It's almost as if the gods of competitive gaming knew we'd all be sitting around this weekend and so made sure it was jam packed with tournaments to check out. DreamHack Winter 2016 is of course going on over in Sweden at the moment, featuring competitions in almost every game under the sun. There's also a big Heroes of the Storm event going on in Europe as well. But I want to start this weekend by highlighting the action going on in the world of competitive Gears of War 4.

Gears of War 4
The Major League Gaming Columbus Open is this weekend, meaning pro teams as well as those interested in testing their luck (and paying an entrance fee), will have a chance to test their mettle against one another. Pool play begins today at 11:45AM EST and goes through 10:00PM EST tonight, with the grand finals taking place tomorrow at 4:15PM EST. The total prize pool is $300,000 with $120,000 of that going to the first place team—the biggest for a Gears of War 4 tournament to-date. You can find a full explanation of the rules and formats here and watch the matches in the stream below.
Heroes of the Storm
The first group stage for the Gold Club World Championship 2016 kicks-off this weekend. The event is one of the game's biggest in Europe and a nice break from HGC qualifiers. A $300,000 prize pool will be there to greet teams like North America's Team Dignitas and China's ZeroPanda. Games began early this morning at 4:00AM EST, and will start tomorrow at the same time. The results will than carry over into next weekend's Gold Club playoffs. You can watch those matches (if you're awake) here.
For those who would prefer to stay abreast of the HGC qualifiers, you can also wake up super early for them, having started today at 5:00AM EST and continuing tomorrow at the same time. You can catch those games here.
Counter-Strike: Global Offensive
Now on to DreamHack, where Group A elimination began today at 6:00AM EST. More elimination and decider matches followed from there, with today's action not wrapping up until closer to 3:00PM EST. The tournament features a $100,000 prize pool, and currently Cloud9, OpTic Gaming, Team Ginitas, and FlipSid3 Tactics have already fallen. You can catch the grand finals tomorrow at 12:00PM EST right here.
G/O Media may get a commission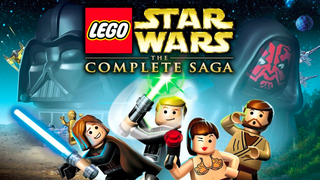 $10 or more
Humble Bundle - Starlight Bundle
Hearthstone
The event is also featuring the Hearthstone Grand Prix, a three day even that concludes today. The quarterfinals began today at 7:15AM EST, with the grand finals scheduled for 1:15PM EST directly after the semifinals. The tournament prize pool is just shy of $30,000, but has attracted talent including Harald "Powder" Gimre, Jesper "Freakeh" Ericsson, and Martin "MartinCreek" Bäcklund. You can watch all of the matches right here.
Dota 2
It wouldn't be the weekend without more Dota 2 to watch, and DreamHack has that covered as well, with the ASUS ROG Dreamleague event wrapping up right now. If you hurry, you can still catch the tail-end (or just wait a little bit and re-watch the stream from the beginning). You can find that live feed, with Team Liquid facing off against Escape Gaming, here.
Overwatch
There's also an Overwatch Championship going on at the Swedish esport fest. The grand finals are scheduled for 3:00PM EST today, preceded by the semifinals. The event features a prize pool of $50,000 and has come down to Ninjas in Pyjamas, Fnatic, Misfits, and CompLexity Gaming. You can find all of those games right here.
FIFA 17
The FIFA 17 Ultimate Team Qualifier is also going on, because the Europeans love their soccer football. Play began on Thursday and will conclude today with PlayStation division grand finals beginning at 2:00PM EST following the Xbox One division finals beginning at 12:00PM EST. The prize pool is a meager $10,000, but the chance to see top tier FIFA play is worth it. You can follow the matches here.
Super Smash Bros.
And last but not least, there's a big Smash Bros. Melee tournament going on at DreamHack. Top eight play began today around 10:00AM EST and can be found here. The $30,000 prize pool is the largest non-crowdfunded award in the game's competitive history. The singles winners bracket has come down to Armada, Leffen, Hungrybox, and Mang0, as you might have expected.
But while that event will be finishing up shortly, the Smashdown World tournament will be going on this weekend in Paris. Play is on-going right now, with Brawl and Melee singles wrapping up tomorrow morning starting at 5:00AM, followed by Smash 4 top eight play at 10:00AM EST. You can catch all of that action here.