It's finally fall, and as if there weren't already enough games coming out to play, there's plenty of big things going on in competitive gaming to watch. This weekend, Europe will crown a Hearthstone champion to send to BlizzCon later this season, and a slew of Chinese Dota 2 teams will compete to see who gets to farm at sea early next month.
But there's also a lot of smaller profile tournaments going on that where amateurs and pros will collide and new blood will have a chance to prove itself in a big way. Which is why I'm starting this weekend with watch to watch in the world of Smash Bros.
Super Smash Bros.
There's tons going on in this weekend with everyone's favorite Nintendo fighting franchise, starting with the 2GGT Abadango Saga hosted at the Esports Arena in Santa Ana, California. Doubles matches will begin around 1:ooPM EST, followed by singles at 3:ooPM EST. The finals will then wrap-up tonight followed by a Mewtwo round robin event at 12:00AM EST featuring Abadango, VoiD, Rich Brown, and pluto.
The event is currently billed as the largest ever one-day Smash tournament and will feature not only Yuto "Abadango" Kawamura, renowned for his Mewtwo, but also komorikiri, a player who has dominated in Japan as of late with his Cloud and Sonic (he also happens to be a rising star in the world of Pokkén Tournament, placing 13th at EVO 2016). You can watch all of the day's 2GGT matches below.
G/O Media may get a commission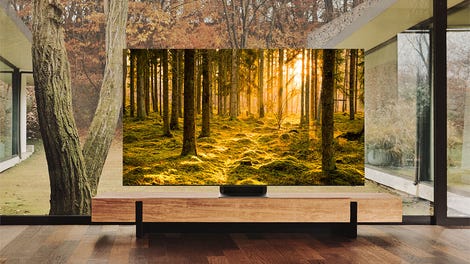 Up to 40% off
Samsung Smart TVs
In addition, however, Glitch 2 is also going on this weekend. The tournament features Smash 4 and Brawl held at at Xanadu in Baltimore, Maryland. Matches began today at 10:00AM EST and will go all weekend, concluding 6:00PM EST Sunday night. and you can watch all of it right here.
Hearthstone

The HCT Europe Summer Championships are this weekend with eight of the region's best players competing over a $100,000 prize pool and a shot at the world championship at BlizzCon in November. The first match between Georgec and Cerasi begins at 12:00PM EST today right here. You can also find catch-up on last weekend's Americas grand finals in which HotMEOWTH edged out Tarei here.
Counter-Strike: Global Offensive
Week six of ESL Pro League Season 4 continues into today and tomorrow with matches between between Cloud9, NRG Esports, SK Gaming and more beginning this evening at 6:00PM EST. You can watch those games here.
The Gfinity Invitational is also this weekend at EGX 2016, featuring a $100,000 prize pool to be fought over by finalists Mousesports and Team EnVyUs. Those matches, a best-of-five series, will begin Sunday in the morning as early as 6:30AM EST and can be seen here.
Overwatch
It's an exciting time in competitive Overwatch, what with the final 16 teams of the World Cup announced this week and all. While waiting to see those teams compete at BlizzCon, you can dip into the APAC Premier Cup going on this month in China. Teams like NRG eSports and Rogue will be there to represent North America and Europe respectively, with EnVyUs reportedly missing from the event due to visa issues. Qualifiers to finalize China's domestic teams for the event can be watched starting at 2:00AM EST tomorrow morning.
Regional finals for the Overwatch Open also continue tomorrow, with those games kicking off at 10:00AM EST beginning with EnVy vs. SPLYCE0w, followed by NRG vs. Liquid an hour later. You can watch both of those series here.
Dota 2
The next Nanyang Championship LAN will be held on a giant boat, cause why not? The Nanyang Dota 2 Championship Cruise Cup #1 will take place aboard the Sapphire Princess when it sets sail during the third week of October. Who will get to take part in the swashbuckling festivities though? Well, the answer to that question will be unfolding in the next week as a number of Chinese teams compete to see who qualifies for the remaining two spots against direct invite teams Wings Gaming and Newbee. You can watch TongFu take on NewBee Young tomorrow morning at 4:00AM EST right here.
Rocket League
The Rocket League Championship Series is back! Games begin today at 3:00PM EST with the European region following tomorrow. The full schedule for the fall is available here. Meanwhile, you can watch this weekend's matches here.
Heroes of the Storm
The second week of Blizzard's European Nexus Games takes place this weekend. Billed as a chance for the game's best teams to "sharpen their blades on the new content against their region's fiercest competitors," the event will run through the early part of October, just a few weeks before BlizzCon. Four series will be played over the course of the weekend between teams like Misfits.GG and TL.HotS. You can watch them here.
StarCraft II
Finally, you can catch up on Korean StarCraft this weekend with the 2016 WCS Korea Season 2 Cross Finals. Match-ups include ByuN vs. DarkSC2 at 2:00AM EST tomorrow morning, and Solar vs. sOs at 4:00AM EST that same day.