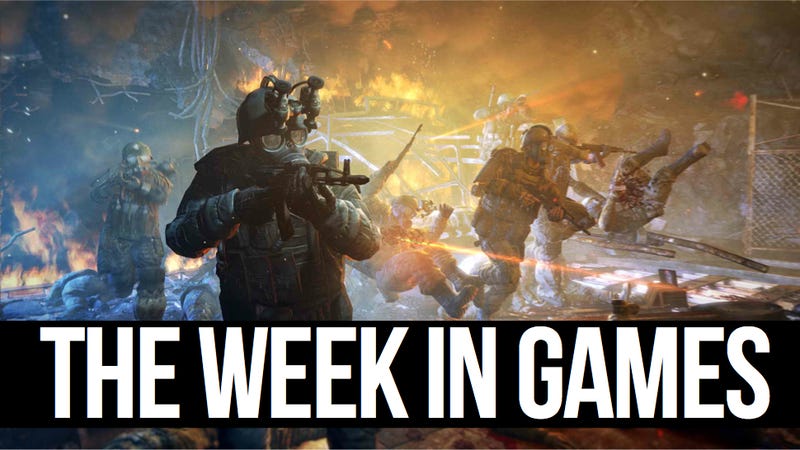 THQ's bankruptcy couldn't kill it. Now, Metro: Last Light finally arrives for the big three—PC, PS3 and 360. Manhunt resurfaces on PSN and Zen Studios' awesome pinball simulator debuts on Steam. The Week in Games is brought to you by Dealzon.
Tuesday
• Metro: Last Light (360, PS3, PC)
• Nancy Drew: Ghost of Thornton Hall (PC, Mac)
• Star Wars Pinball (PSN)
• Manhunt (PSN)
Wednesday
• Thunder Wolves (PC) • Sanctum 2 (PC)
• Anomaly 2 (PC)
• Velocity Ultra (Vita)
Thursday
• Raiden Legacy (PC)
• Mega Man 5 (Nintendo eShop)
Friday
• Bad Bots (PC)
Saturday
• Helicopter Simulator: Search and Rescue (PC)
Follow Dealzon on Twitter.