In Japan, voice actresses have a niche fan base. There are magazines and websites dedicated to them, and popular voice actresses might parlay that into music singles or photobooks. Aya Hirano, the voice of Haruhi Suzumiya, was able to make the leap from anime and games to mainstream celebrity, appearing on television and even as the spokesperson for Denny's in Japan.
Due in part to the country's long history of anime, voice acting is taken seriously in Japan. Gamers and anime fans pay close attention to who is bringing the characters to life. One voice actress the country is paying more attention to recently is Rie Tanaka.
NICE RESUME - If you've played Japanese games or watched anime (in Japanese), you've most likely heard her voice at one time or another. She's voiced Mitsuru Kirijo in Persona 3, Lacus Clyne in Mobile Suit Gundam SEED, Helga in Phantasy Star Portable, Ciel in the Mega Man Zero games and many, many more. Tanaka even has an in-game item named after her, the Rietanaka workshop in Phantasy Star Universe.
Earlier this week, Japanese bulletin boards were buzzing about Tanaka. Her cosplay photos were making the rounds, and netizens were quick to point out the 32-year-old's appeal. Tanaka is an avid cosplayer, appearing in print layouts dressed as characters ranging from Lara Croft to Morrigan Aensland. She not only resembles the femme demon, Tanaka recently voiced Morrigan in Marvel vs. Capcom 3: Fate of Two Worlds, taking the vox duties from Yayoi Jinguji, who typically voices the character.
G/O Media may get a commission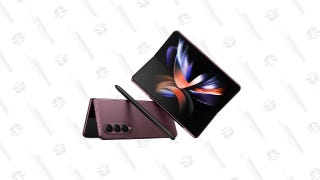 Save Up to $300
Galaxy Z Fold4
It's video games that really get her most excited. "All my fans know that Rie Tanaka equals gamer," the voice actress told theOtaku.com back in 2008.
On her days off, she's known to pull 20 hour marathon gaming sessions. Tanaka even shelled out a couple thousand bucks for a slick PC rig and gaming friendly furniture to play Final Fantasy XIV. Bet she regretted that purchase, though...
What makes Tanaka unique is that, sure, she releases music like many other voice actresses (hers is pretty good, though), but she's embraced otaku culture in a way that few voice actresses before her have. For example, Tanaka often cosplays characters she voices, even donning a US$1,000 Hyperdimension Neptunia costume.
However, Tanaka doesn't only release pin-up photobooks of herself - she's also put out her own trading cards!
And while some voice actresses might shudder to think what goes on with hug pillows in dimly-lit otaku bedrooms, Tanaka went ahead and released her own hug pillow for cuddling and, it's assumed, other stuff.
Tanaka lends her voice to upcoming PSP mecha title Dai-2-Ji Super Robot Taisen Z Hakai-hen, out this Thursday in Japan.
Culture Smash is a daily dose of things topical, interesting and sometimes even awesome - game related and beyond.