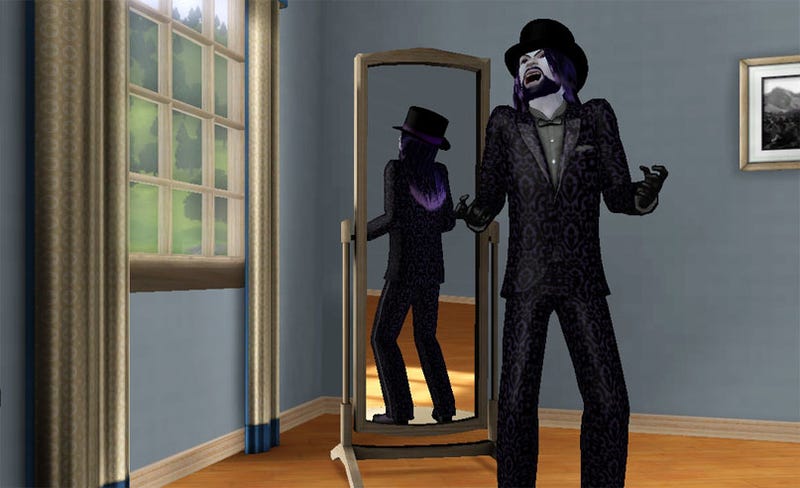 Fire up the Ministry, because every day will be Halloween in The Sims 3. Electronic Arts and Maxis are reaching out to the "black ocean" market with new vampire looks for the upcoming life simulation.
While it's certainly bad news that The Sims 3 has officially been pushed back, the good news is that romantic goths who enjoy virtual relationships and bladder management will be thrilled to learn that their Sim, which can exhibit bad behavior as well as good, can look the part. Though, to be honest, we'd appreciate a few more ill-fitting corsets, low quality black dusters, and electronic body music dancing animations, if they're going to do this right.
EA was quick to stress that, while you can look the vampire part, you cannot actually play The Sims 3 as a vampire. Which is a shame.