Watch me play a little of Marvel's Avengers Alliance Tactics, the strategic sequel to that weird Avengers turn-based role-playing game. Or just play it yourself — it's not half-bad.
I've said it before, I love living in an age where games just suddenly pop up online and let me play them without spending any money on them — especially games featuring iconic Marvel Comics heroes. Avengers Alliance Tactics is a Facebook game, and I know it's fashionable to hate and fear free-to-play games in general, but I've managed to have a lot of fun over the past couple of years by ignoring fashion. That's why I am wearing a Green Lantern (yes, I know) t-shirt and sweatpants right now.
Either way, this is a turn-based tactics game that casts the player as a S.H.I.E.L.D. commander. The commander's job is to form a team and send them on a series of turn-based missions against the sort of villains you run into in the Marvel universe — AIM, dinosaurs, continuity resets and the like.
I've played a couple rounds, and it's a pretty smooth little game engine. It's nothing too fancy, but it manages to convey heroes fighting villains in staggered order.
G/O Media may get a commission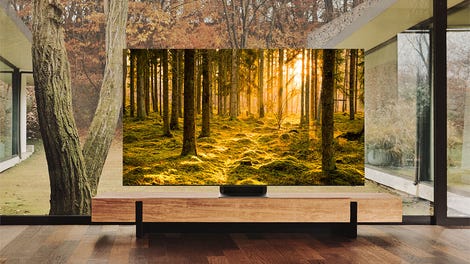 Up to 40% off
Samsung Smart TVs
How much will all of this cost you? Well, nothing if you're patient. Otherwise you might have to purchase energy refills, coins to unlock new heroes, gold to make the timer for initiating a mission — my least favorite aspect of the game so far — go away quickly.
You will have to bother friends, but as long as you have the sort of friends who are into comics and tactics, you'll be fine.
And if you can't get over the whole Facebook free-to-play game thing to give Avengers Alliance Tactics a try, why not hop into the game and complain about it with the rest of the people inexplicably complaining about it via in-game chat. "I have started the game to announce I will not be playing the game."