Hollywood lost one of its most quotable comedic actors this week when Leslie Nielsen, 84, passed away at a Fort Lauderdale hospital. It's a big building with patients, but that's not important right now.
Hardware
• New Xbox 360 4GB bundle with Modern Warfare 2, Mass Effect 2 games + LIVE 3 month & 1600 points cards is $249 + $11.94 shipping from Walmart.com. Separately $300. [Dealzon]
• Dell has discounted Sony PS3 160GB Game Console bundled with Gran Turismo 5 + Driving Force GT Gaming Wheel to $459.99 with free shipping. Combined MSRP is over $500 (not to mention the Driving Force GT is hard to find in stock). [LogicBUY]
• PS3 160GB Black Friday bundle with Uncharted 2, Pixeljunk Shooter, and Karate Kid (Blu-ray) is still available at Newegg for $299.99. Amazon sold out and now shows $366 from other sellers. [Dealzon]
G/O Media may get a commission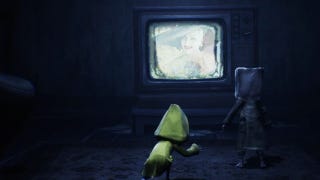 Horror Video Games to Play Leading Up to Halloween
Spooky and scary
Something video games have over their film counterparts when it comes to horror is the player's agency. Sure, watching the slasher claim their next victim can get a jumpscare out of you, but you know what's scarier? Knowing you had the power to stop it. Watching someone slowly open a door and enter a dark room is unnerving, but having to do it yourself will send shivers down your spine and paralyze you with fear.
• Plantronics GameCom 377 Open-Ear Gaming Headset is $19.99, free ship from Buy.com. Next best is $30. [Dealzon]
• Sony VAIO EC Series 17.3" (1600x900) laptop w/ Core i5, Radeon HD 5470 512MB, Blu-ray (model VPCEC3DFX/BJ) is $799.99 + $9 ship from TigerDirect. Next best is $1,011 at Buy.com. [Dealzon]
Software
• GameStop: 20% off used games with coupon code 20USED. Ends Thursday, December 9. [Dealzon]
• Walmart is offering EA Sports Active on Xbox 360, Wii, and PS3 for $59.99 with free ship to store. Next lowest price is $69.99 from GameStop.com. [LogicBUY]
• Dead Rising 2 (Xbox 360 / PS3) for $39.99 with free shipping at Amazon [TechDealDigger]
• Gears of War 2 - Game of the Year Edition (Xbox 360) for $19.99 pus Shipping at Amazon [TechDealDigger]
• Amazon is offering a $25 Video Games Credit when you buy the Playstation Move bundle with two qualifying Move-compatible games for $144.97 with free shipping. [LogicBUY]
• Amazon is offering $10 Video Games Credit with the purchase of Gran Turismo 5 for $55.99 shipped. [LogicBUY]
• NBA Jam (Xbox 360) is $42.99, free ship from NewEgg. Next best is $48. [Dealzon]
• Lost Planet 2 (Xbox 360, PS3) is $17.99, free ship from NewEgg. Next best is $25 at Amazon. [Dealzon]
• Resistance: Fall of Man (PS3) is $15.99, free ship from NewEgg. Next best is $25. [Dealzon]
• MotorStorm (PS3) is $15.99, free ship from Newegg. Next best is $29. [Dealzon]
• Prison Break: The Conspiracy (Xbox 360) is $14.99 + $2.98 shipping from Barnes & Noble. Next best is $39. [Dealzon]
• World of Warcraft: Battle Chest PC/Mac for $9.99 + free ship from Gamestop. Next best is $30. [Dealzon]
Digital Distribution
This listing of the digital download bargains, all for PC, grouped by distributor, come courtesy of Deals4Downloads. You can see more at their roundup.
Adventure Shop
Machinarium for $4.99, Save 75%
The Whispered World for $14.99, Save 50%
Amazon
Dark Void for $8.97, Save 78%
Tom Clancy s HAWX for $5.55, Save 81%
Sid Meier's Civilization IV: The Complete Edition for $12.95, Save 68%
Mount & Blade for $6.49, Save 68%
GamersGate
NBA 2K10 for $4.99, Save 75%
X-COM Complete Pack for $5.08, Save 66%
The Saboteur for $10.18, Save 66%
Mercenaries 2: World in Flames for $3.98, Save 60%
GameStop
Supreme Commander for $7.50, Save 50%
Gametap
Far Cry 2: Fortune's Edition for $9.97, Save 50%
Get Games
Cryostasis for $2.99, Save 77%
GMG
Hacker Bundle for $8.99, Save 76%
Shooter Megabundle for $19.99, Save 50%
GOG
Best of adventure games for $17.96, Save 50%
Impulse
Kingdom Elemental for $9.95, Save 50%
X3 - Gold for $12.49, Save 50%
Mass Effect 2 Digital Deluxe Edition for $19.99, Save 50%
Guardians of Graxia for $7.49, Save 25%
Microsoft Marketplace
Daily 99 Cent deals for $0.99
World of Goo for $4.99, Save 75%
Positech Games
The Winter Games Bundle for $5.99, Save 88%
PlayStation Network
Hot Shots Golf 2 (PS3) for $2.99, Save 50%
Metal Gear Solid: Peace Walker (PSP) for $29.99, Save 25%
Steam
Swords and Soldiers HD for $7.99, Save 20%
Kotaku thanks our coupon partners for providing these and other great deals. Be sure to bookmark and search their Kotaku hashtags (#techdealdigger, #dealzon, #logicbuy, #deals4downloads, #slickdeals and #dealtaku) for updates throughout the week.
Further, to our friends across the pond and north of the border, check the #ukdeals, #europedeals and #canadadeals hashtags and be sure to flag any deals you might have with that.
As always, smart gamers can find values any day of the week, so if you've run across a deal, share it with us in the comments.