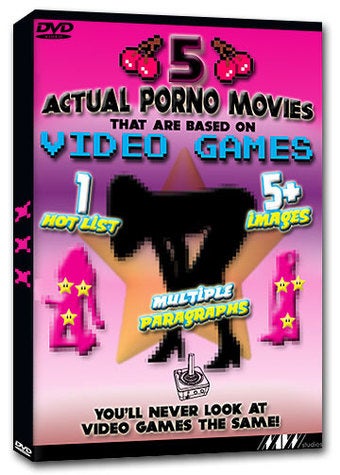 Ah, Feb. 15. It's the day for porn, shame and regret. So is Feb. 14 if you don't have a girlfriend. (I do. It's a picture of Olivia Munn).
The -Minus World was feeling romantic and, noting porn's long history of cribbing off of others' IP (Field of Reams, Driving Miss Daisy Crazy) they found some adult cinema directly inspired by some of the bigger brands in video games.
What's worse, that I'd already heard of "Face Invaders" and "Grand Theft Anal"? Or that I was honestly impressed some producer in Tokyo greenlighted "Final Fuck X" as an homage to the Squeenix title? (And oh yes it is an homage - everyone looks like a teenage girl, dudes included.) Then again, Japanese porn is just unaccountably weird, so why not.
One big omission though - -Minus World forgot "World of Whorecraft."
Five Actual Porno Movies That are Based on Video Games {The -Minus World]